Think Video with Google Video Advertising Trends and Facts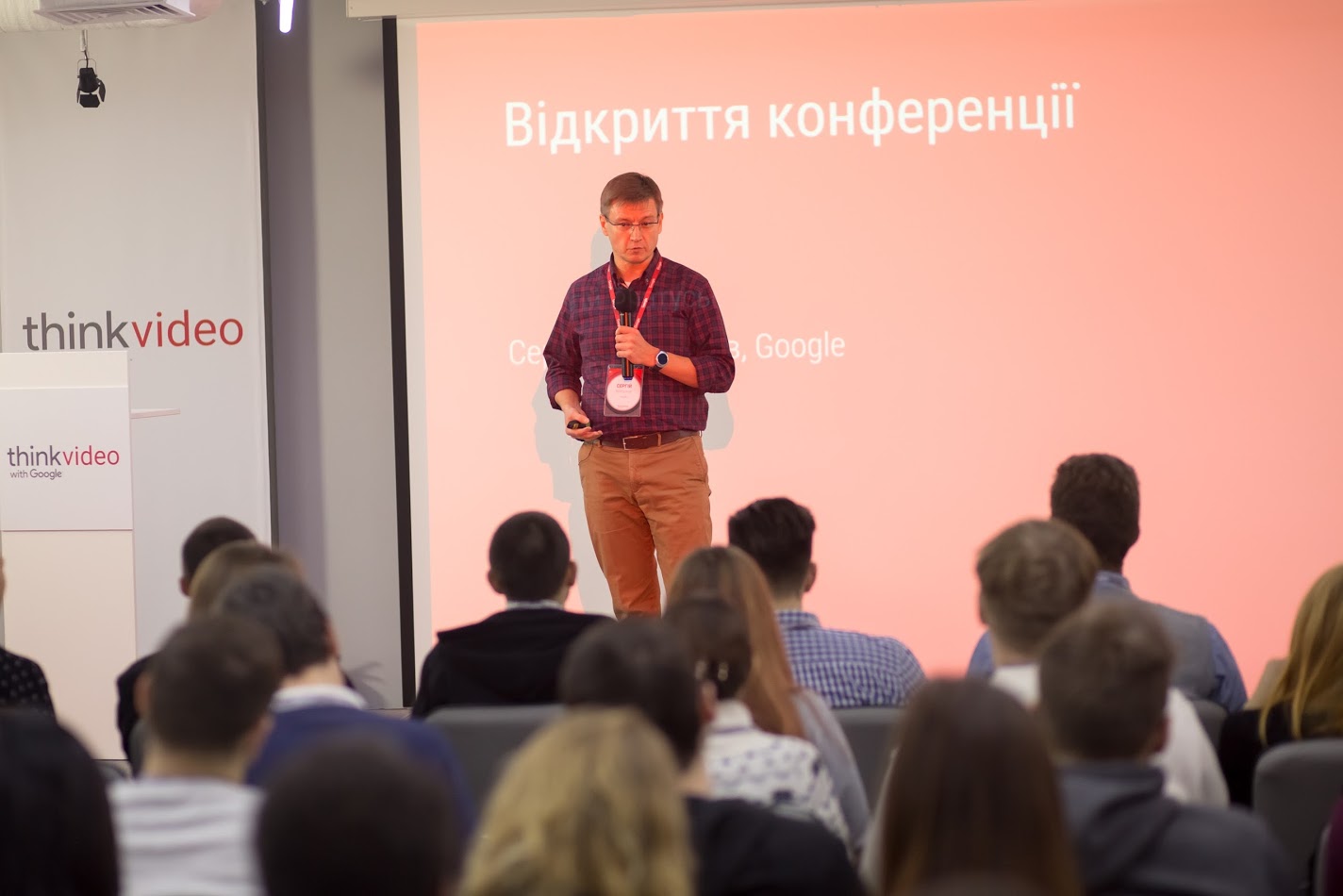 What do we know about YouTube? It is the second largest search engine in the world, and it is the largest video hosting in the world.
How can YouTube be attractive for business?
Let's start from the beginning.
There is an opinion that only teenagers and lovers of jokes with cats sit on YouTube (we have nothing against the latter). But if we look at the statistics, we will see the following picture: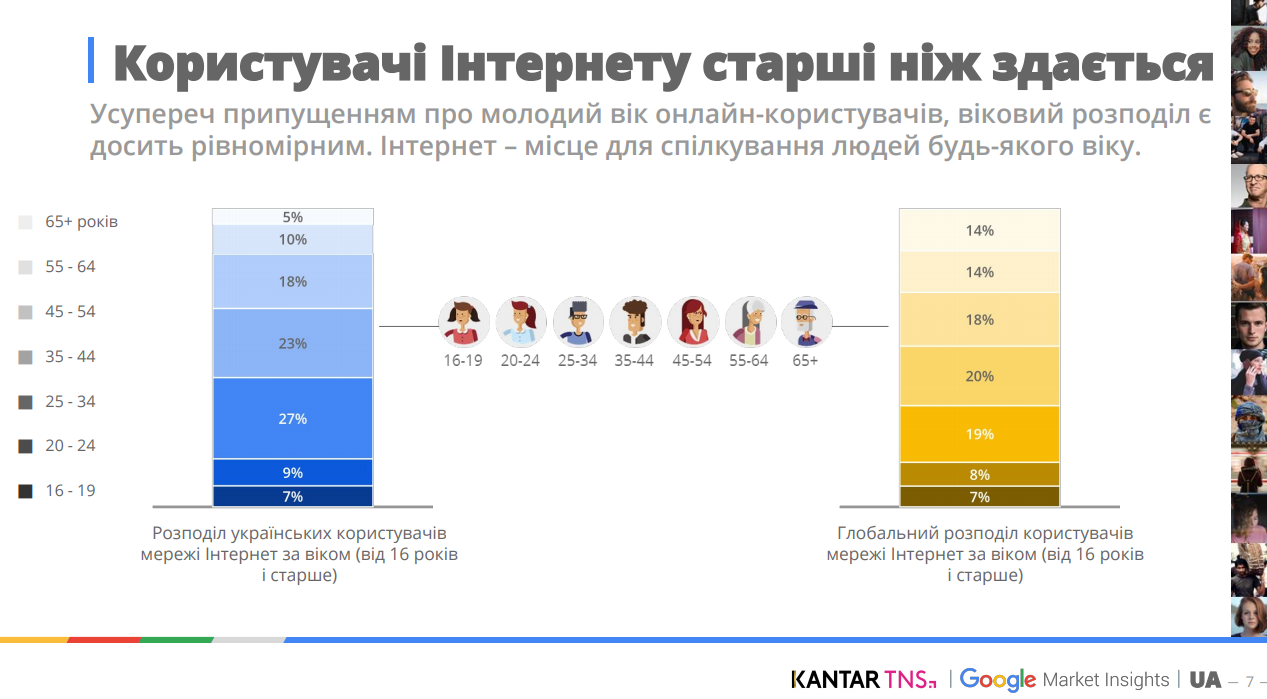 Yes, yes … 27% of users are aged 25 to 34 and 23% – from 35-44 years old. And it is in Ukraine that the majority of people earn money on their own. This means that this is an audience to which we can offer our products / services.
So now we know that YouTube has a paying audience. And where can we specifically look for it, what are our target users watching?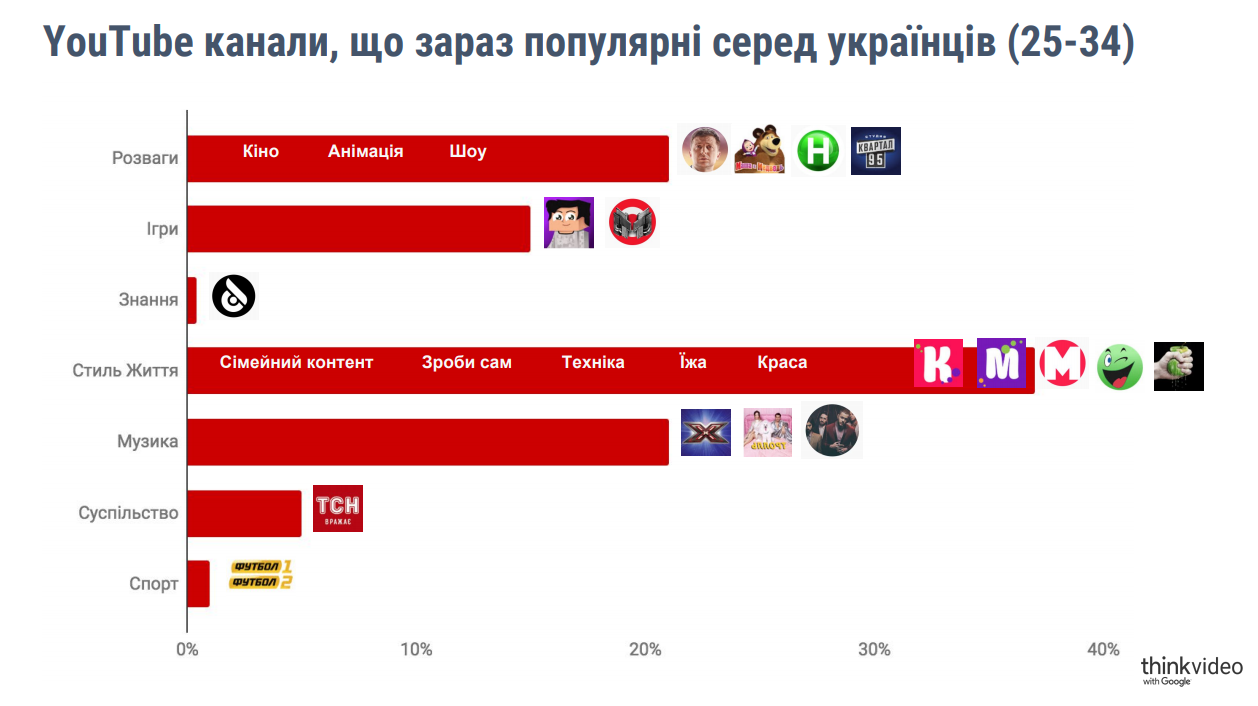 Need to sell household appliances? Who prevents you from launching a video or CCM on channels / videos that review new technology, launch advertising on competitors? Do you want to sell furniture reupholstery services, and who is stopping you from launching advertising for those who are looking at how to fix furniture? You can run ads for selling doors on those who are interested in repairs. Or launch an advertisement for a design studio on repair-themed channels. The Beauty category opens up a large audience for those who sell clothes, shoes, or cosmetics. Do people watch reviews of the new iPhones? Why not offer our product with attractive conditions to them here and now? Want to sell more pizza in your area?
People watch movies, shows, animations on YouTube. And this is one of the options for advertising pizza / food delivery in a specific area of \u200b\u200bthe city, isn't it? After all, people after a hard day's work want to relax, not cook?
And let's break our audience into men and women and analyze what is popular among them: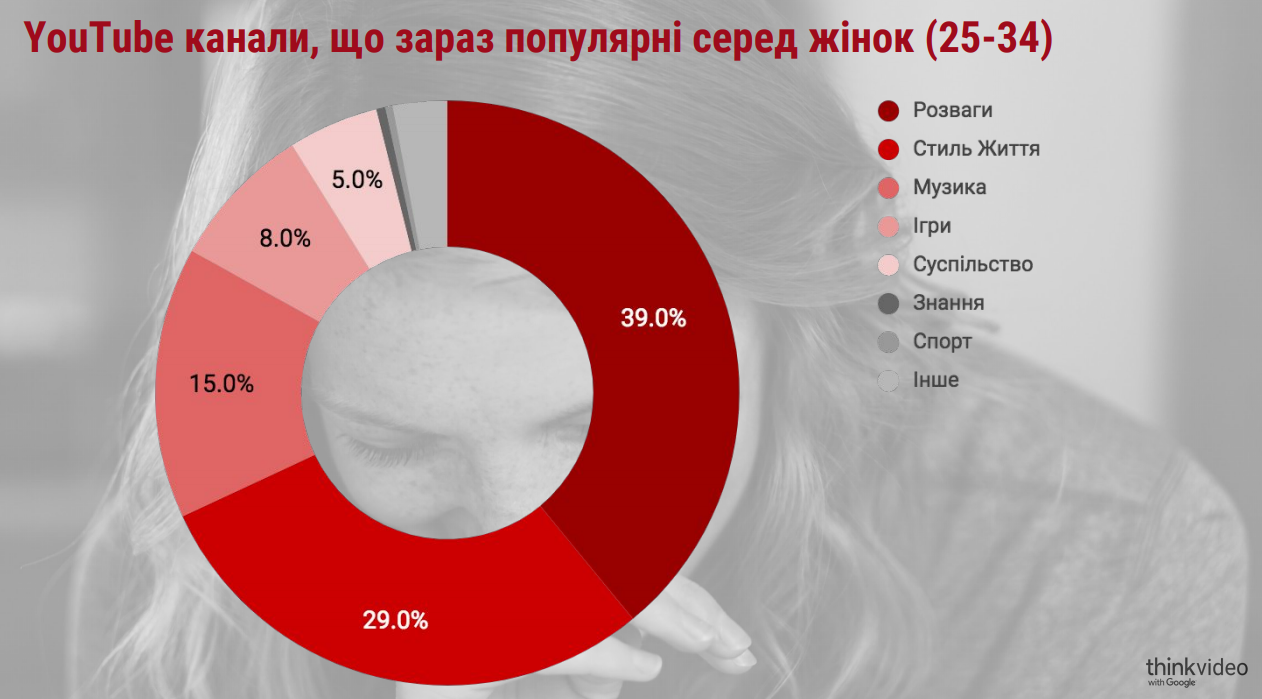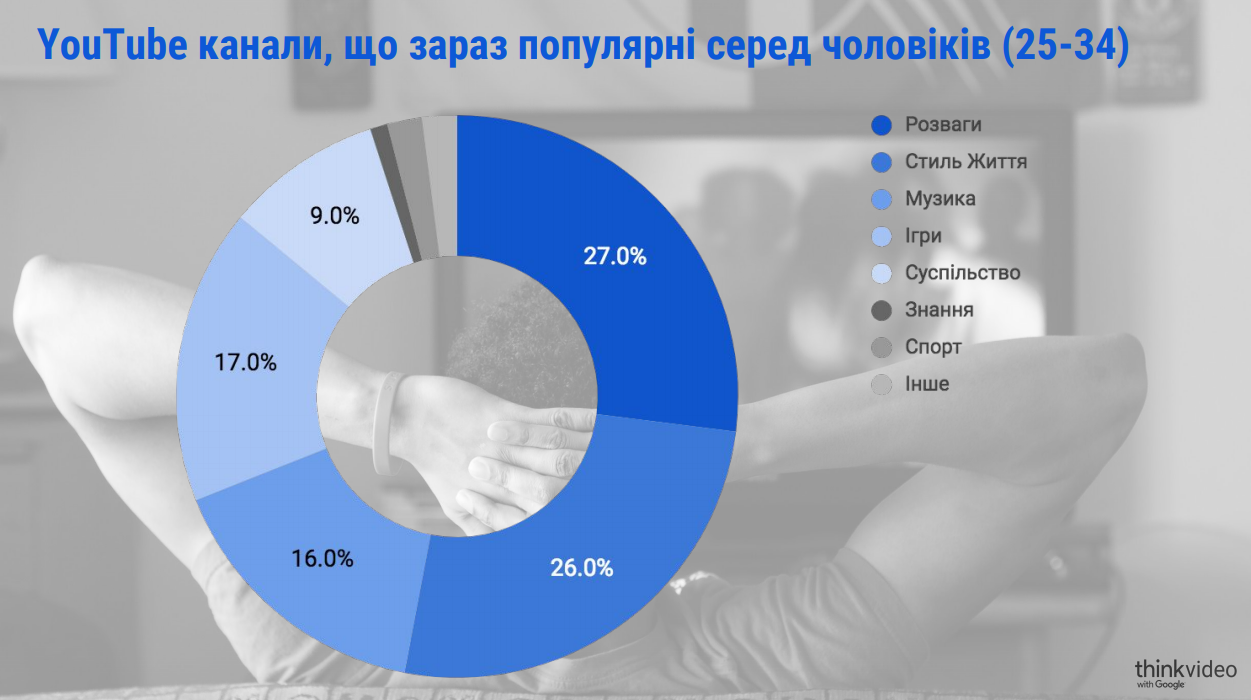 But practically nothing. All Ukrainian women and Ukrainians watch almost the same channels (although men have less entertainment content).
Did you know that men like more than women? Interesting, isn't it…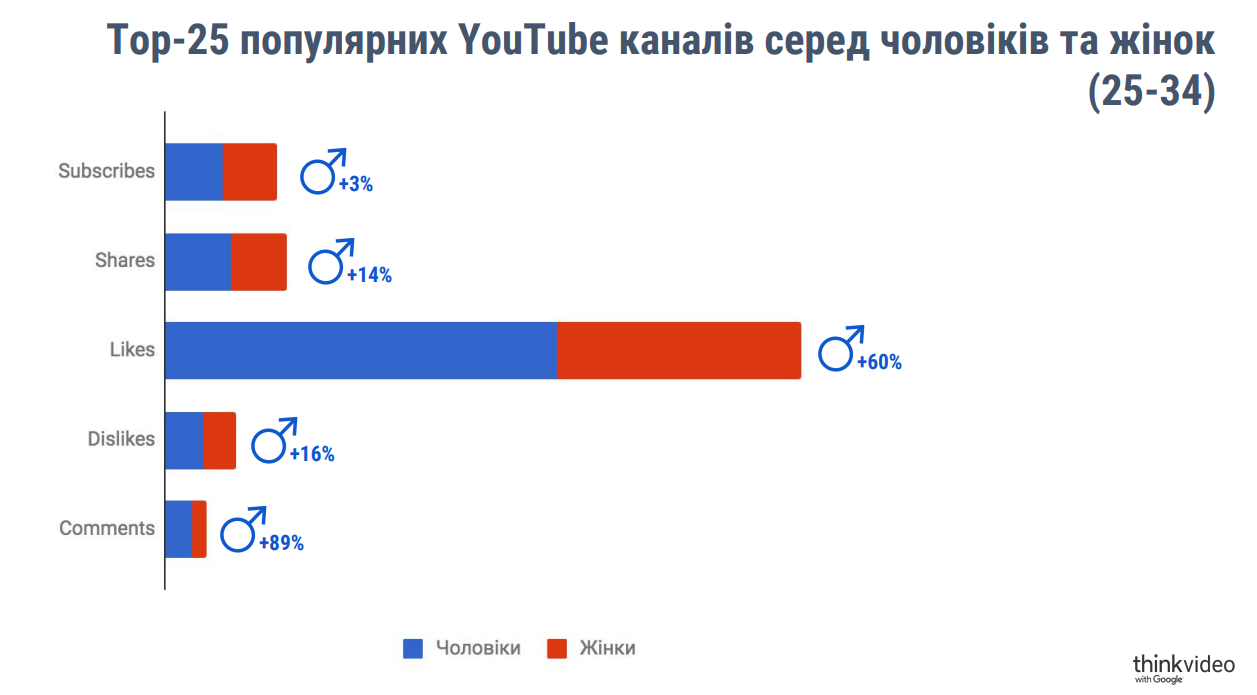 Ask, what is the difference between regular TV and YouTube then?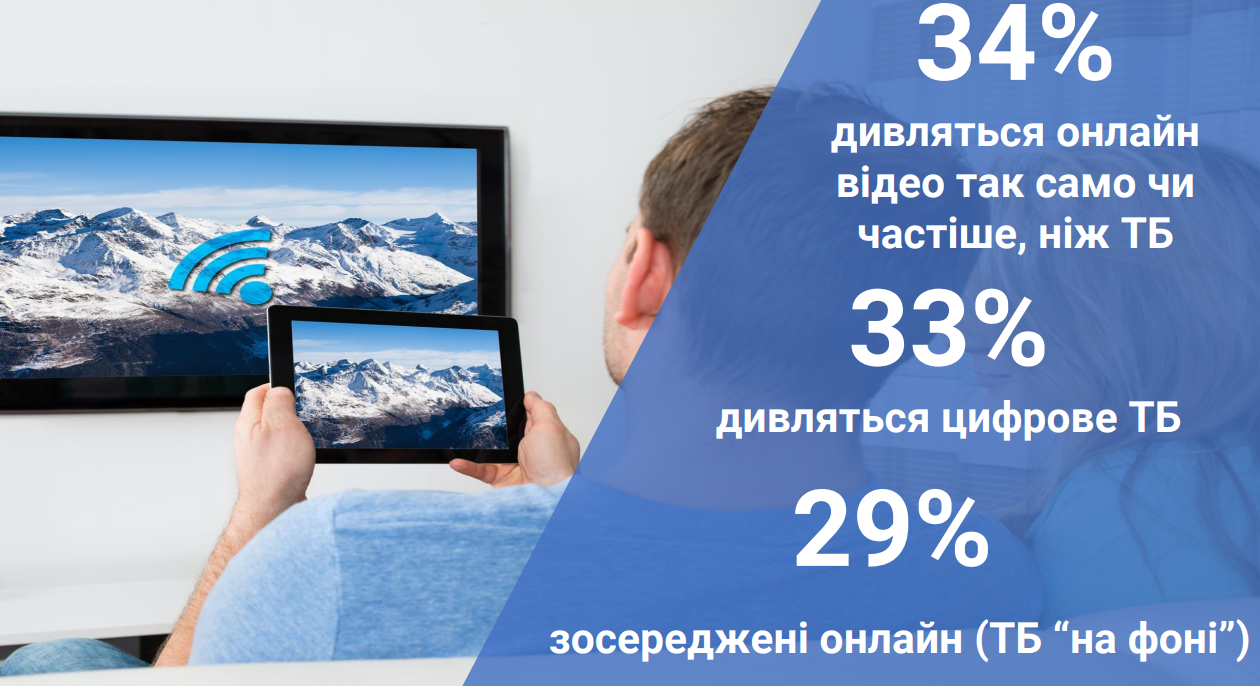 That is, they often put TV in the background, and do not particularly concentrate on the content of the information, and a minute of advertising on TV costs exactly not 5 kopecks per view, unlike YouTube.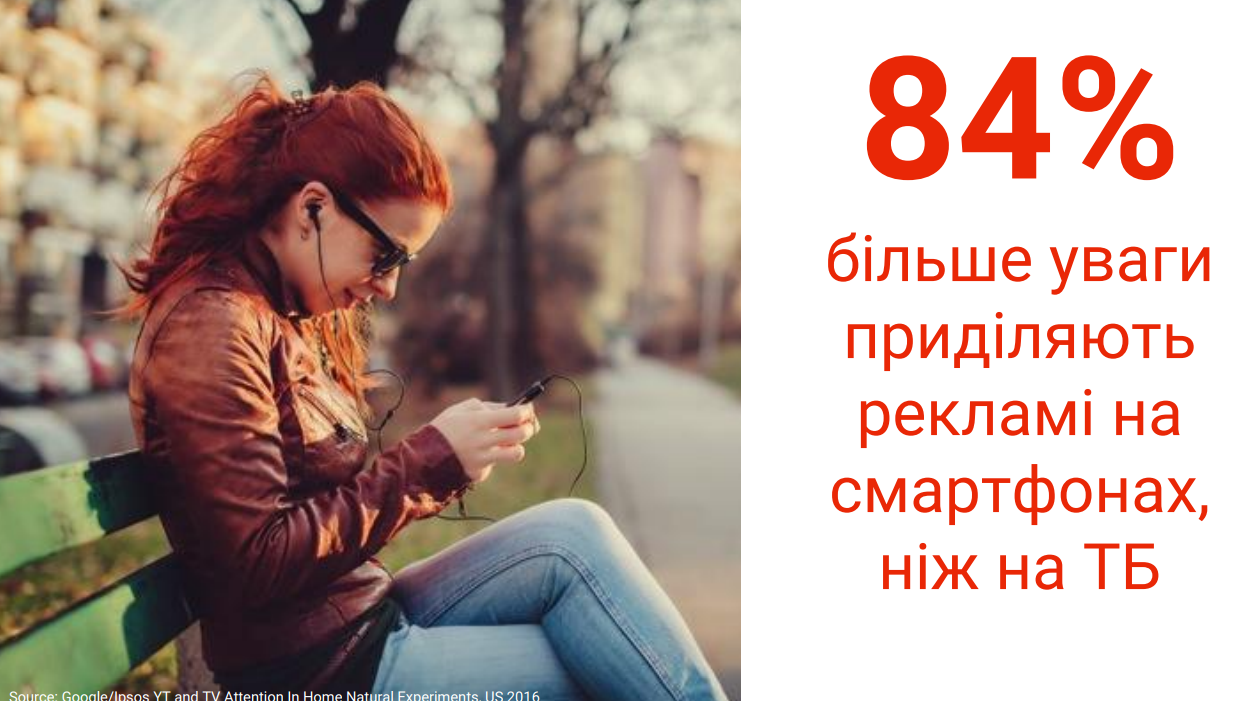 Yes, yes … A smartphone has long been not only a means of communication, but also a media entertainment center.
But it is important to keep in mind that on smartphones, the video should be inherently different.
You only have a few seconds to catch the user's attention, because he has the ability to switch your ad instantly.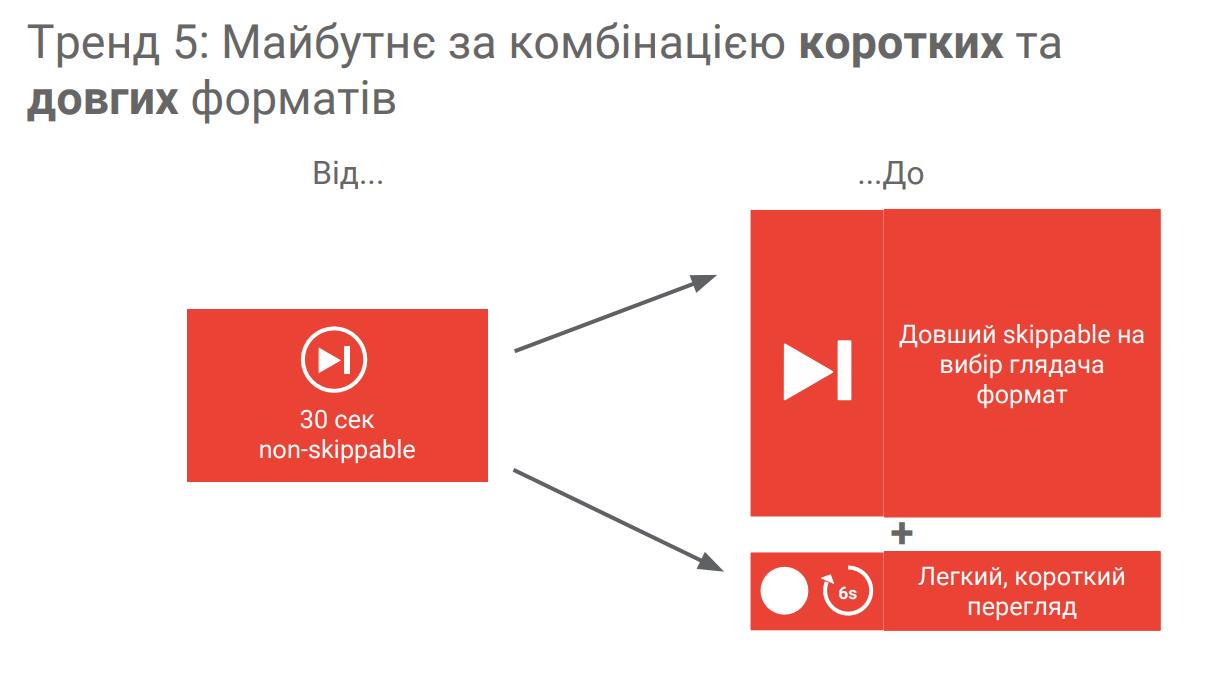 Well, okay, tell me, everything is cool, great coverage, men and women, but why ask me?
Let's take a closer look.
Did you know that even if there are no direct conversions/orders from video advertising, it significantly affects the growth of brand traffic and demand for ordering products.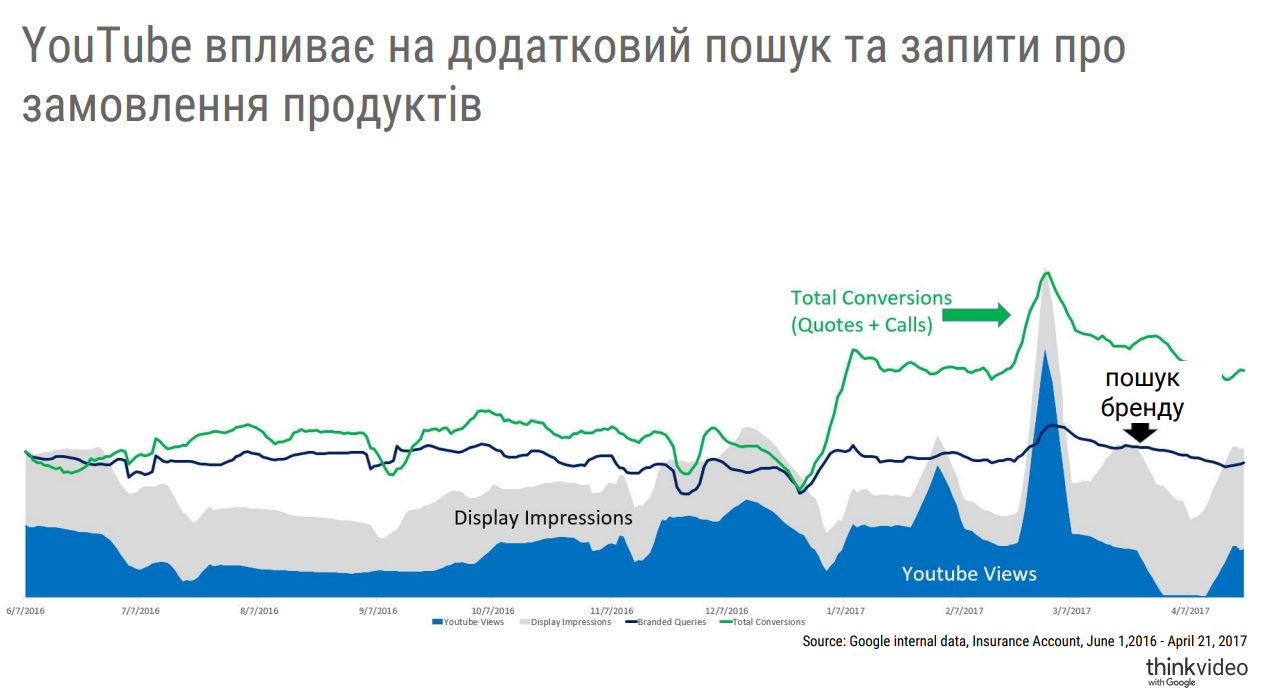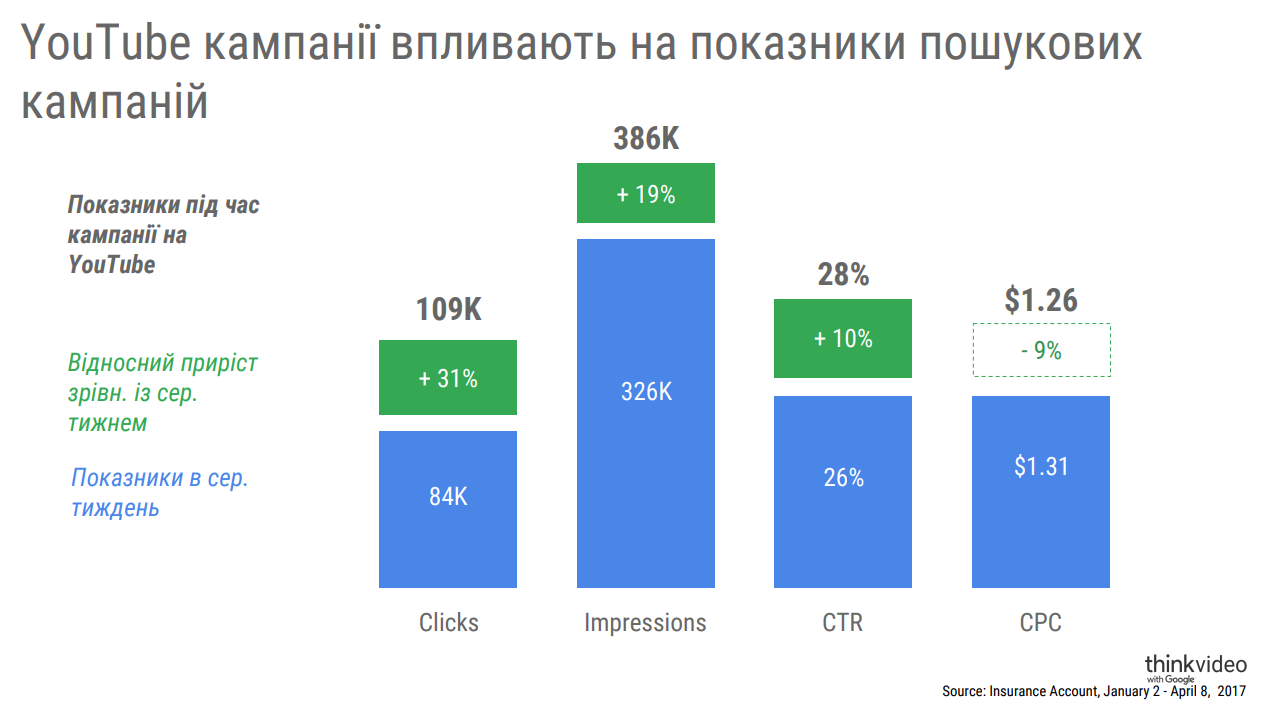 From the graph we can see that the increase in clicks by 31%, impressions by 19% and increase in CTR by 10%. That is, if you need to increase demand for an existing product or store, or generate demand for a new product, video advertising can help.
Gone are the days when users once visited the site, saw an attractive offer and made an order. Now the user has the opportunity to view several sites, google prices and more. The number of communications with your site increases by numerous tens of times (if not hundreds).
And we don't want him to just look at the product on our site, we want him to buy. So why not increase his loyalty to us with the help of video advertising?
Would you like a +33% increase in conversions? At the same time, conversion costs will decrease.
How can you interact with your audience?
What tools can I use?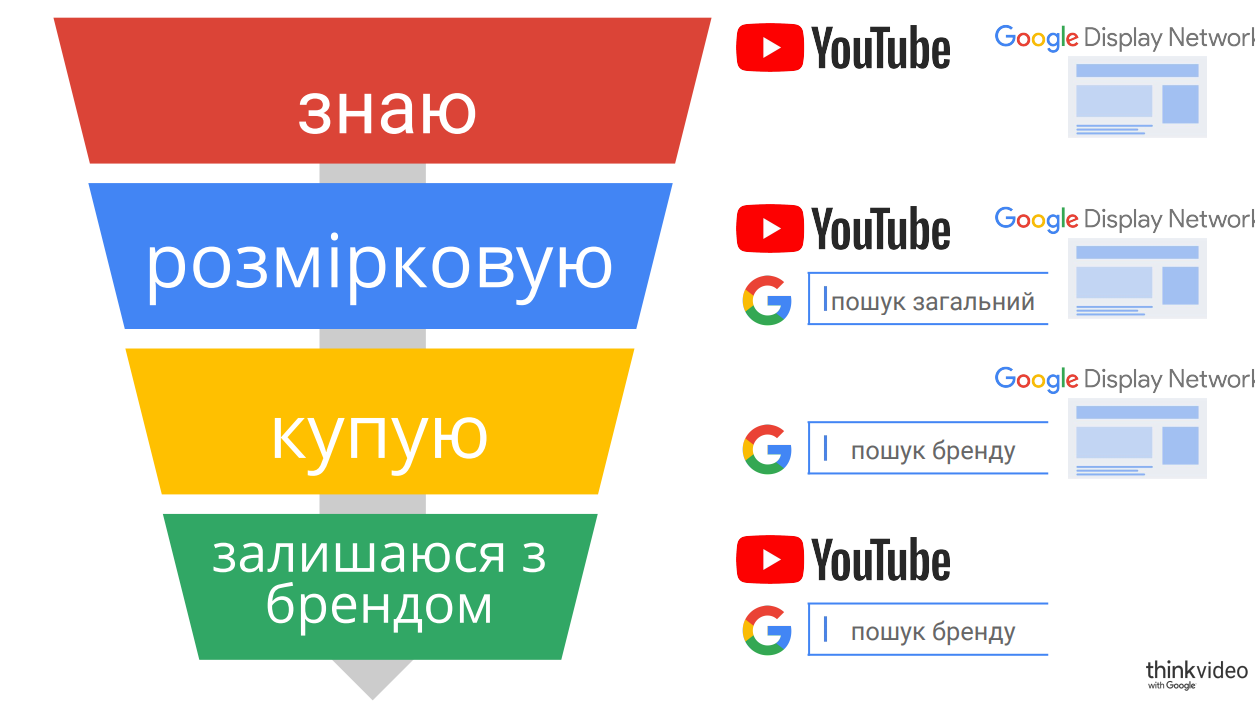 It doesn't matter if you're a big or small brand/company. What matters is what you want to get in the end and at what cost. YouTube is one of the ways to communicate with your audience.
Be the first to use new tools, test and try.
And may the power of effective contextual advertising be with you.