Azerbaijan has a population of 10.15 million people. At the same time, the country's GDP is quite modest (in comparison with the EU countries). This figure is $14,612 per capita.
Contextual advertising in Azerbaijan is most often launched in tandem with a Google Ads advertising campaign in Turkey, because the ties between these countries are quite strong. These nations are connected by a similar language, a common history and good relations between countries. In the context of their international relations, the slogan "one nation, two states" is very popular.
Peculiarities of setting up contextual advertising in Azerbaijan
When setting up Google Ads in Azerbaijan, you need to take into account that this country has many of its own geographical, political and cultural features.
Language targeting
The official language in the country is Azerbaijani, and a large percentage of local residents speak Russian at a good level. In addition, many tourists who come to the country from post-Soviet countries also understand Russian or use it for communication.
Therefore, when setting up Google AdWords in Azerbaijan, we recommend running two advertising campaigns at the same time – one in Azerbaijani and one in Russian. This will slightly increase the cost of advertising support, because such a solution will add work to the PPC specialist. However, in this way we will be able to reach our entire target audience and get a higher conversion rate for the site.
Target audience
The government of the country creates favorable conditions for the development of the tourism sector, which, according to the latest data, is 4% of GDP. If your business is aimed at tourists, you should consider this point in building your marketing strategy.
You can target ad impressions to the Heydar Aliyev International Airport in Baku. Through it, most tourists arrive in the country – the airport serves approximately 54 flights a day. Thus, you can get customers for car rental, taxi call, accommodation services in hotels and hostels, tourist excursions.
Promotion tools
Local advertising. Works very well for the HoReCa sector (hotels, cafes, restaurants). It allows you to place ads on Google Maps, in search results, on partner sites. The probability that a user will see your ad depends on his location, search history, geographical toponyms that he uses in the query. Thus, the highest possible conversion into an order (or a visit by a client to an institution) is achieved after viewing an advertisement.
Google Shopping. Product advertising works well for online stores. According to the latest statistics, on average, such ads can attract up to 40% of all ad sales. If you set up your Merchant Center account properly and update your product feed in a timely manner, this tool can attract the most profitable sales, since leads generated using other tools will cost more.
Google Maps. For local businesses, having a registered Google My Business profile is especially important. This will allow you to display information about your company in the search results for targeted queries. Encourage customers to write real reviews of your product. For Google algorithms, it is important not only the presence of reviews and their number, but also the regularity of publications. Here it is better for clients to publish 1-2 reviews per week for a year than to immediately add 100 reviews in 1 week. If there are not enough reviews for your company yet, use Google Maps advertising, which will allow you to show ads to advertisers who are not in the top recommendations.
Cost of contextual advertising Google Ads for Azerbaijan
The cost of setting up Google Ads for Azerbaijan depends on whether you will carry out the advertising campaign yourself or entrust this process to a professional. If your time resource is more expensive, then it is more expedient to delegate campaign support, and use your time to control the main business processes.
The second component in the price of contextual advertising is the cost of traffic from Google AdWords. It is affected by the cost of a click to the site (for search advertising) or the rate per 1000 ad impressions (for the display network). With this data, you can make a forecast on the payback period of the project in contextual advertising and possible profit.
The cost of a click in Azerbaijan is relatively low, which allows us to attract more targeted traffic to the site for the same price (compared to European countries). Below is the average bid per click in popular B2C topics for Azerbaijan from Google Keyword Planner:
washing machine repair – $1.85;
plumbing services – $2.62;
manicure services – $0.42;
carpet cleaning – $0.62;
permanent makeup – $0.31;
dental care – $1.54;
refrigerators – $1.12;
korean cosmetics – $0.93;
dog food – $0.45;
fertilizer for flowers – $0.92.
Important! "Keyword Planner" gives you an average score by topic. Therefore, the total cost of going to the site in your advertising account can be 40% less than indicated if the campaign is set up and run correctly.
If you are setting up advertising yourself, use the useful free materials on our blog on the website or on the YouTube channel of a marketing agency.
Google share in total search traffic from Azerbaijan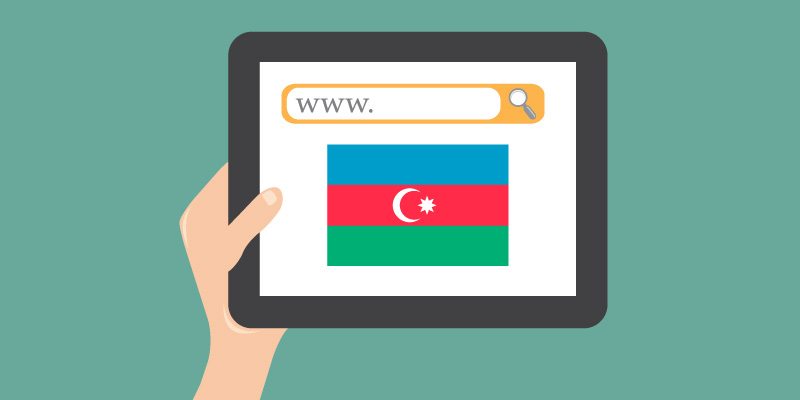 Despite the fact that Azerbaijan belongs to the post-Soviet countries, where the Yandex search engine traditionally has a large percentage of use, this is not at all the case in Azerbaijan.
According to statistics, Google processes as many as 94% of search queries from Azerbaijan, which makes it almost an absolute monopolist in this market. Yandex ranks second in popularity among Azerbaijanis, but receives only 2% of all search traffic, while Mail.ru is in third place and serves 1.3% of the market.
This dominance of Google makes Google Ads advertising in Azerbaijan quite profitable and the most important investment when starting a business in this country.
Do you have any questions? Get expert advice.