Setting up ads on the Google Display Network
Google Display Network is an effective tool for promoting a commercial project, contributing to a significant increase in its traffic. The Display Network includes over 2 million web properties used to display ads from AdWords. At the same time, the placed ads can have graphic, text, multimedia and video formats.
Google Display Network example on PC and Smartphone: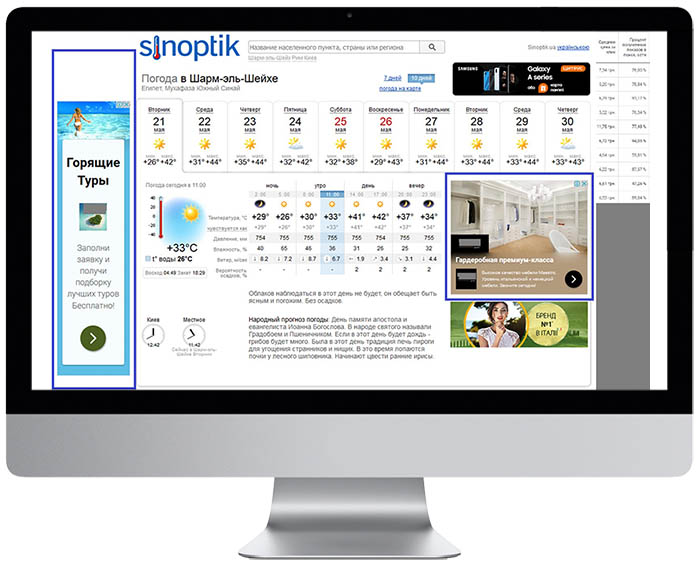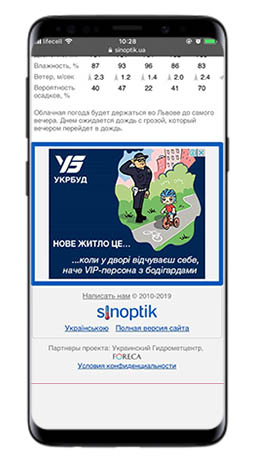 The Google Network collects information about users' interests and preferences based on the search terms they enter. The information obtained allows you to play advertising content only for the intended audience.
By launching display ads and setting the right targeting, the company will be able to:
Generate demand for your products or services;
Increase the number of potential customers;
Increase brand loyalty
Let's consider the principle of an advertising campaign using a simple example. On average, girls turn to the services of a beauty salon 2 times a month.
The owner of such an establishment should set up the display of ads within a radius of 3 km from the studio. The target audience should include women from 18 to 50 years old who are interested in makeup, nail and hair care, etc.
If the salon has an affordable pricing policy, and only professional masters work in it, in the near future its owner will be provided with an influx of visitors from the CCM.
The main advantages of advertising on the Google Display Network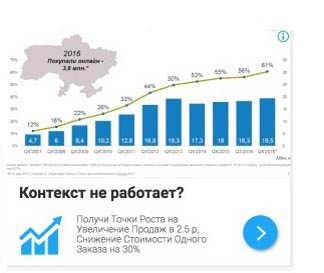 Google Ads Display Network has the following advantages:
Using behavioral targeting. Impressions are targeted only at interested visitors. When displaying ads, the topics of the portals visited by potential customers are taken into account. Thus, the consumer sees the banner while studying information about a particular product or service. For example, a frequent visitor to autosections can be shown ads for a car dealership or service station;
The ability to segment the target audience. When setting up the display of advertising content, gender and age, location, and consumer interests are selected. This technique allows you to attract to the site only target customers focused on buying a product or ordering a service;
Reaching a wide range of users. Advertising on the Google Display Network can be placed both on narrow-profile sites and on visited forums and blogs. This scale of the campaign is especially beneficial for firms selling FMCG and tickets for various entertainment events;
Significant budget savings. The cost of display advertising is much lower than that of search advertising. That is why it is an excellent option for products and services that require careful research before purchase;
Availability of analytical systems. Campaign performance analytics allows you to select the most profitable audience segments and exclude ineffective user categories.
What strategies do we use when setting up display ads?
When selecting sites for placement, we rely on several criteria:
User interests. Visitors will see banners that are identical to their recent search queries on various web resources;
Keywords. Ads are placed only on sites containing a certain list of keywords. As a result, content is reproduced for the user that matches the content of the currently viewed portal;
The theme of the sites. GCM Google has a specific list of partner sites. This technique allows you to reach a wide audience on one or more topics;
Remarketing lists. Google Ads display ads are shown to those who previously went to the desired site. At the same time, the content can be displayed on any web resources.
What should be considered when setting up a display network?
Strengths of the tool:
Setting up a display network in Google AdWords Allows you to increase project sales from 30% to 120%. Allows you to form a need for our product from an audience with a need that has not yet been formed. Also, the low cost of attracting new visitors in comparison with search ads. Example: The average cost of a click in Google Search in Ukraine is 8 UAH per click, and in the Google Contextual Media Network, the average cost of a click is 2.35 UAH per click.
Weaknesses of the tool:
The degree of user interest in our product is lower in comparison with the usual search AC. A lot of work needs to be done with this tool in order to find targeted leads. Each type of Display Network requires the creation of different ads and individual support. Depending on which tool we use, people's behavior and motivation will be very different, as a result, the USP and the essence of ads will differ, sales will bring different campaigns and at different costs.
Examples of our successful media advertising projects
In our projects, the implementation of the above-described advertising tools in Google Display Network: increases the reach of the target audience; adds from 30% to 120% to sales from Search Advertising and Remarketing (that is, with proper support, you can more than double the number of orders).
Example of detailing advertising campaigns in a Google Ads account.
In order for banner advertising in the display network to bring leads, we need high quality support. This is possible only with high detail campaign creation. We spend more resources on maintenance, but in return the project gets more sales at a lower cost: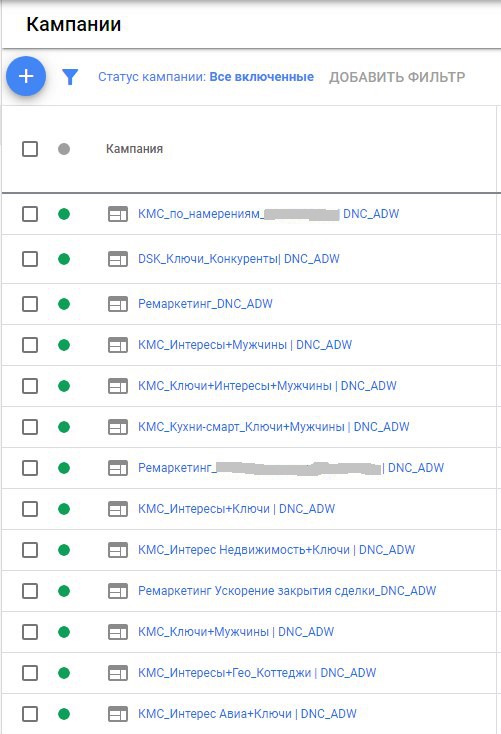 Examples of results achieved in our projects: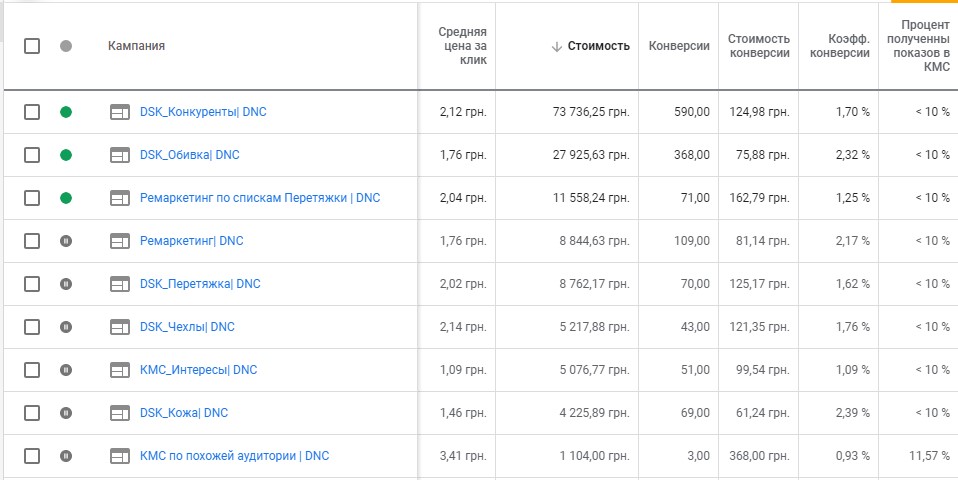 Working with this type of advertising is the strength of our team. With the right approach to support, it allows you to increase the number of project orders from 30% to 120%.
Popular Questions
CCM allows an advertiser to place display, text, and responsive ads on sites from the Google partner network, which has more than 2 million sites of various topics. A wide base of settings is available to the network user – you can sort the audience by interests, age and geography, and sites – by topics, the presence of keywords on them, as well as monitor their effectiveness and remove those that do not work from the list.

There are two options for posting ads, manual and automatic. Which one to choose is decided by the site owner. Usually, to increase the reach, ads are placed as close to the top of the page as possible, ads in the sidebar for the desktop version of the site work well.

To do this, find the tab "Display Campaigns" and there click on the "Placements" link. The user can sort sites, filtering out ineffective ones.
Do you have any questions? Get expert advice.