The trend to increase the share of Internet users and the ecommerce market is steadily growing, gradually involving the entire population of developed countries in the digital world. Norway is no exception, and its performance is close to other Scandinavian countries. Approximately 85% of the country's residents use the Internet when buying goods/services.
Setting up contextual advertising in Norway will be a profitable investment for business, because this country is at a very high level of economic development. For example, GDP per capita for 2020, according to the World Bank, was $67,329.
Peculiarities of setting up contextual advertising in Norway
Since Norway is a country with a small population, companies that do business here tend to enter the global market or at least work for all the Scandinavian countries Denmark (5.8 million people), Sweden (10.3 million people), Norway (5.4 million people), and add Finland (5.5 million people) to them. Thus, the launched project for a total audience of 27 million people with GDP per capita from 50 thousand to 80 thousand dollars becomes very attractive and can be competitive in other countries.
When launching Google Ads in Norway, it is important to consider that the country is very stretched from north to south. The north has a colder climate (permafrost lies there). In the south, the weather tends to change depending on the season. Due to this, the demand for goods and services also changes throughout the year.
Since the population of cities is small relative to other European countries, daily commuting in cities is present, but it is not as pronounced as in other European countries. When setting up Google advertising for clients, we first ask the business to describe 2-3 portraits of the target audience. This allows you to set up ads at all stages of the sales funnel.
Depending on the chosen strategy, we connect a search, banner, shopping campaign or YouTube advertising. Since traffic from Google AdWords is expensive in this country, a prerequisite is to connect a remarketing campaign to those customers who visited the site but did not make a purchase. The goal in this case is to get the maximum number of sales not only from hot traffic, but also to increase the number of buyers among a similar audience.
Google Ads Cost for Norway
The final price of contextual advertising in Norway consists of two components: the cost of setting up and the budget per click. If the agency takes a fixed price for setting up Google Ads, then the cost per click differs depending on the chosen niche. Below is the cost per click data for different B2C niches in Norway as of May 2022 (according to the Google Ads Keyword Planner):
washing machine repair – $1.05;
ventilation cleaning – $2.25;
Plumbing services – $2.76;
beauty salons (manicure) – $0.82;
carpet cleaning – $1.44;
permanent makeup – $0.62;
dentist – $1.92;
sale of large household appliances (refrigerators) – $1.32;
Korean cosmetics – $1.11;
shelves for cats – $1.44;
dog food – $1.32;
fertilizer for flowers – $0.92.
The final data on the cost in a particular project may differ + -40%, because this indicator is influenced by factors such as the conversion of a particular site, the account structure, the quality of setting up and maintaining an advertising campaign. By comparing the data in our online Google Ads calculator, you can roughly calculate how much budget you need to allocate for an advertising campaign.
To order a Google Ads setup for Norway, leave a request on our website. The manager will call you back and help you choose the tariff that will work most effectively for your business. If you want to set up ads yourself, use the useful information on our blog or YouTube channel.
Top-11 facts about the online advertising market in Norway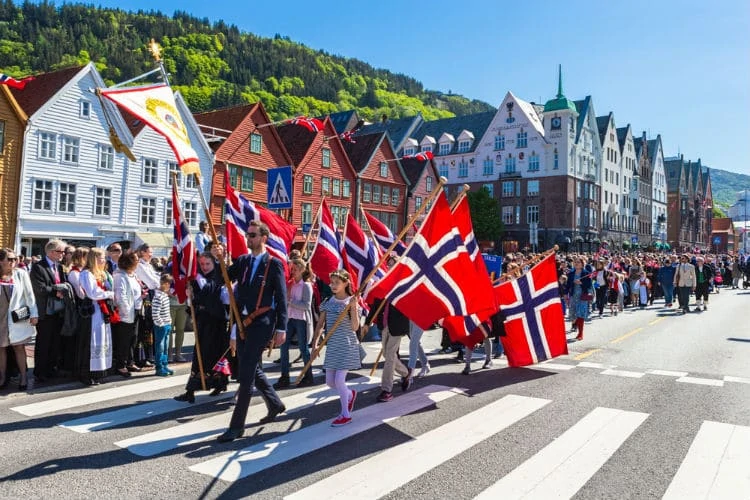 As of January 2022, there were 5.43 million Internet users in Norway.
As of January 2022, there are 4.75 million social media users in Norway.
Google ad inventory updates show that YouTube had 4.64 million users in Norway at the start of 2022. This figure means that YouTube's ad reach in 2022 was equivalent to 84.5% of the total Norwegian population at the beginning of the year.
2.90 million people used Instagram in Norway in 2022
TikTok has 1.44 million Norwegians.
The social networking site Facebook is used by 3.30 million people in Norway.
There are 2.20 million Norwegians on LinkedIn.
Twitter is used by 818.9 thousand people in the country.
Elkjøp, better known as Elgiganten outside of Norway, is the second most popular e-commerce store in Norway and attracts thousands of customers across the country.
Prisguiden.no is a popular Norwegian marketplace and product search engine. It allows you to compare prices for goods, find out their availability in a particular store, and read reviews.
Total e-commerce revenue in Norway for 2020 was $5,693 million.
The largest market segment in the country is electronics. The market volume in this area for 2020 amounted to $1,835 million.
The most popular search engine in Norway is Google, accounting for 97.31% of all internet users in the country.
Also, popular among the local population are search engines such as Bing – 1.56% of all users, Yahoo! – 0.68%, DuckDuckGo – 0.29%, Kvasir – 0.05%.
Do you have any questions? Get expert advice.