Despite its small population of 5.6 million people, by the standards of Europe, Finland is interesting for its high GDP and per capita income, which makes it economically attractive, including for launching its own advertising for online stores, and for a local business providing various services in one of the cities and its suburbs.
According to the World Bank, in 2021, GDP per capita in Finland was $49,041.
Cost of setting up contextual advertising in Finland
The total cost of agency services will depend on the specific task of the project, the advertising region, what types of advertising campaigns are used (product advertising, search campaigns, display network, YouTube video advertising, etc.). On average, the cost of setting up Google Ads in Finland starts at $750.
If your company has a full-time Google Ads marketer, they can use the free tutorial videos on our YouTube channel or blog posts on the site.
It is also possible to pay an online consultation of a specialist in Zoom format. The cost of such a consultation and free time for recording can be clarified by leaving a request on the site.
Google Ads CPC for Finland
Below is the average cost per click on Google PPC ads for the Finnish market:
washing machine repair – $1.14;
ventilation cleaning – $2.40;
Plumbing services – $1.89;
beauty salons (manicure) – $0.54;
carpet cleaning – $0.90;
permanent makeup – $0.90;
dental services – $1.44;
sale of large household appliances (refrigerators) – $0.82;
Korean cosmetics – $2.28;
shelves for cats – $0.74;
dog food – $1.92;
fertilizer for flowers – $0.80.
Please note: the actual cost of a click in a particular project may differ both up and down. It can be affected by which city the ad is set up for, what bidding strategy you have chosen, what is the quality of the ads in the account, whether the landing page is relevant enough, how well the account is supported and what is the expected CTR in it.
Google contextual advertising features in Finland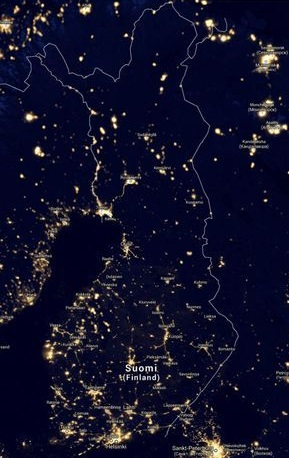 Your Google Ads campaigns that worked well in other countries may not perform well in Finland. This is due to the fact that effective advertising should be tailored directly to the right target audience. This should be taken into account both when compiling texts for ads, and when choosing temporal, behavioral and geographic targeting.
Before launching contextual advertising, we usually ask businesses to describe at least 3 priority customer portraits in order to get the most accurate hit on the target audience. This helps to ensure more orders at less cost with maximum coverage.
When setting up contextual advertising in Finland, it is important to take into account the behavior of your target audience. It will depend, in particular, on the fact that most of the year the weather is cold in the country. It is most pronounced in the north of Finland, which is much less populated than the warmer south.
Despite the fact that most of the country's population speaks English well, we recommend that you localize your project into Finnish with mandatory proofreading of texts for the site and announcements by native speakers.
Due to the geographical proximity of the border with Russia, weekend tourism to St. Petersburg is widespread among the middle class, where Finns travel by ferry. You can also target your ads to them, depending on the goals of your advertising campaign.
16 interesting facts about the advertising market in Finland
According to the World Bank, for 2021, 89.61% of the Finnish population are active Internet users.
Finns spend an average of 8 hours a day on online media.
There were 5.39 million Internet users in Finland as of January 2022.
At the beginning of 2022, the Internet penetration rate in the country was 97% of the total population.
Average mobile internet connection speed over cellular networks is 62.58 Mbps.
The average speed of a fixed Internet connection is 86.09 Mbps.
In January 2022, there were 4.71 million (85.1% of the population) social media users in Finland.
4.73 million people (85.1% of the total population) actively used YouTube in Finland in 2022
1.5 million Finns have LinkedIn accounts.
Facebook Messenger is actively used by 1.55 million people.
There are 1.2 million Finns on TikTok.
Instagram audience in the country is 2.4 million people.
Snapchat's users are 1.4 million Finnish citizens.
Twitter has an audience of 759,000.
Pinterest image hosting in the country for 2022 is used by 883 thousand people
Finns do not shop in the same way as people from other Nordic countries. For example, the number of mobile payments is far behind here. In total, about 55% of locals shop using mobile devices, compared to 80% of Swedes.
Among search engines, Google holds a confident lead – its share in the total number of users is 93.5%, followed by Bing with 3% of the audience, followed by Yahoo!, DuckDuckGo (1% each) and Yandex (0.5%). The remaining search engines in the aggregate are visited by less than 1% of the audience.
Do you have any questions? Get expert advice.