Slovakia is a Central European country with a population of 5.46 million people, which has great economic potential. The GDP per capita here is $34,202 (41st in the world).
This makes the country attractive for business and trade. Opening a representative office in this country and launching Google contextual advertising in Slovakia will help your company reach a new level of income.
Below, we will deal with the features of the Internet marketing market in Slovakia and the features of setting up Google Ads in this country.
Peculiarities of contextual advertising Google Ads in Slovakia
When setting up an advertising campaign in Slovakia, you should take into account the key features of doing business in the country, as well as your target audience, in order to make your online marketing activities as effective as possible.
In what area should I set up an advertising campaign?
In Slovakia, 57% of the working population is employed in services (a large share of which is tourism) and they bring 59% of income to the budget. Consequently, the HoReCa segment (hotels, cafes, bars, restaurants) is quite developed here, which allows you to get good income from AdWords advertising campaigns in this area with the right approach.
The largest European river, the Danube, flows through the country, connecting Ukraine, Slovakia, Hungary, Austria, Romania, Germany, Moldova and the Balkan countries. This is the largest transport artery on the European continent, thanks to which trade is developed in Slovakia, there are many local online stores. Therefore, the eCommerce area is one of the priorities for setting up Google advertising in Slovakia.
Behavior of the target audience
There are many industries in the country, including large automobile plants. Production shops and factories are usually located far from big cities.
Consequently, commuting is widespread among workers, when a person is in Bratislava in the morning, and during the day in a factory in the suburbs. This should be taken into account when determining the structure of an advertising campaign, as well as geographic and time targeting.
Features of remarketing campaigns
Because a country is visited by numerous tourists every day, when setting up remarketing, it is important to consider how long these people will stay in the country, how many times they will visit our site during this time, and at what stages of the sales funnel it makes sense to launch a remarketing campaign.
To do this, PPC agency specialists must record key indicators for analysis at control points (price per lead, order value, returns and complaints). Analytics should be carried out in the context of certain categories of goods/services.
This approach requires more resources from the Internet agency and a higher level of expertise for data analysis, but at the end we get a project that works more efficiently than competitors in the market, which is very important with high activity and cost per click in Google Ads in Slovakia.
Cost of setting up contextual advertising for Slovakia
The cost of setting up Google Ads in Slovakia consists of several factors – the remuneration of the PPC specialist or agency you work with, as well as the budget for clicks (traffic).
Below are examples of Google AdWords cost per click ads for Slovakia for popular niches as of June 2022:
washing machine repair – $1.34;
ventilation cleaning – $1.43;
Plumbing services – $2.14;
beauty salons (manicure) – $0.72;
carpet cleaning – $1.43;
permanent makeup – $0.90;
dentist – $1.37;
refrigerators – $1.09;
Korean cosmetics – $2.14;
shelves for cats – $0.74;
dog food – $1.07;
flower fertilizer – $0.57.
Important! The actual cost per click in a particular account may differ by +-45% from the above. It depends on the quality of setting up an advertising campaign, the competence of the contextologist, the quality of the landing page, the average position of the ad for the keyword, etc.
Peculiarities of the online marketing market in Slovakia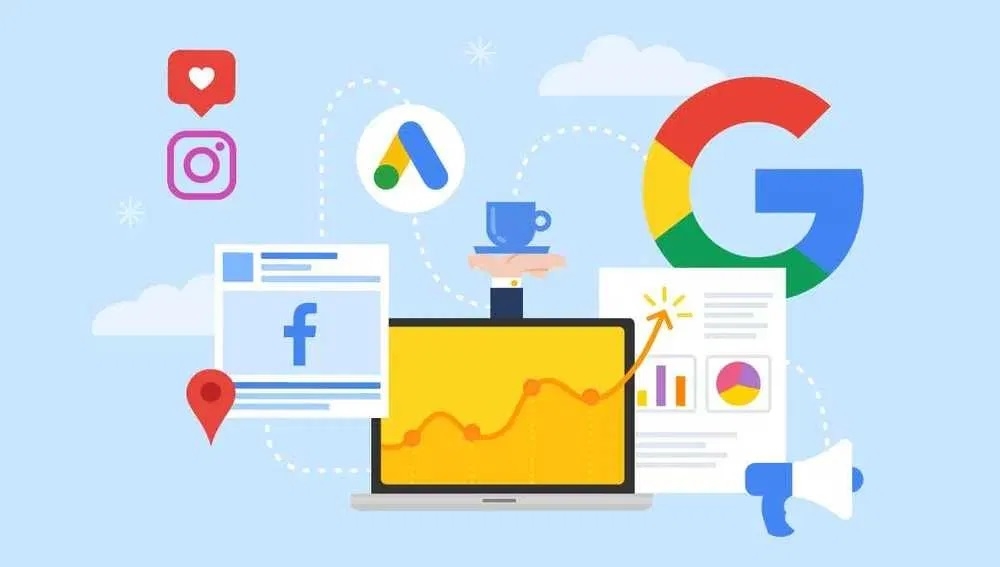 In 2019, online sales turnover in Slovakia exceeded 1.3 billion euros. It showed steady growth throughout the year and amounted to 16% year-on-year.
There are between 12,000 and 13,000 online stores on the Slovak market.
Electronics is the largest segment of the online sales market in Slovakia. Next come cosmetics and clothing, including shoes.
3,289,000 people in Slovakia bought something online in 2019.
Total business revenue from digital commerce in 2019 amounted to 815 million euros.
The largest e-commerce player in the country is alza.sk. It is the largest marketplace where companies can create accounts and list their products.
87% of Slovaks shop online on a regular basis.
Mobile Internet is very developed in the country. Smartphones are owned by 7 out of 10 people in the country, because 65% of online purchases are made using a phone. Keep this in mind when setting up contextual advertising.
35% of Slovaks prefer online stores that offer free shipping.
The absolute leader among search engines in Slovakia is Google – it accounts for 94.62% of all search traffic. The second and third places are occupied by Bing (3.28%), as well as Yahoo! (1.16%). Other search engines receive less than 1% of all traffic.
Do you have any questions? Get expert advice.