When international companies enter the European market, Germany is one of the most interesting countries in terms of economy size and population (83.01 million people). GDP per capita here is $56,226.
Thus, the cost of contextual advertising in Germany and the localization of the project to enter the market will be comparable to other countries, but the results in terms of profit in Germany will be among the highest.
Peculiarities of contextual advertising Google Ads in Germany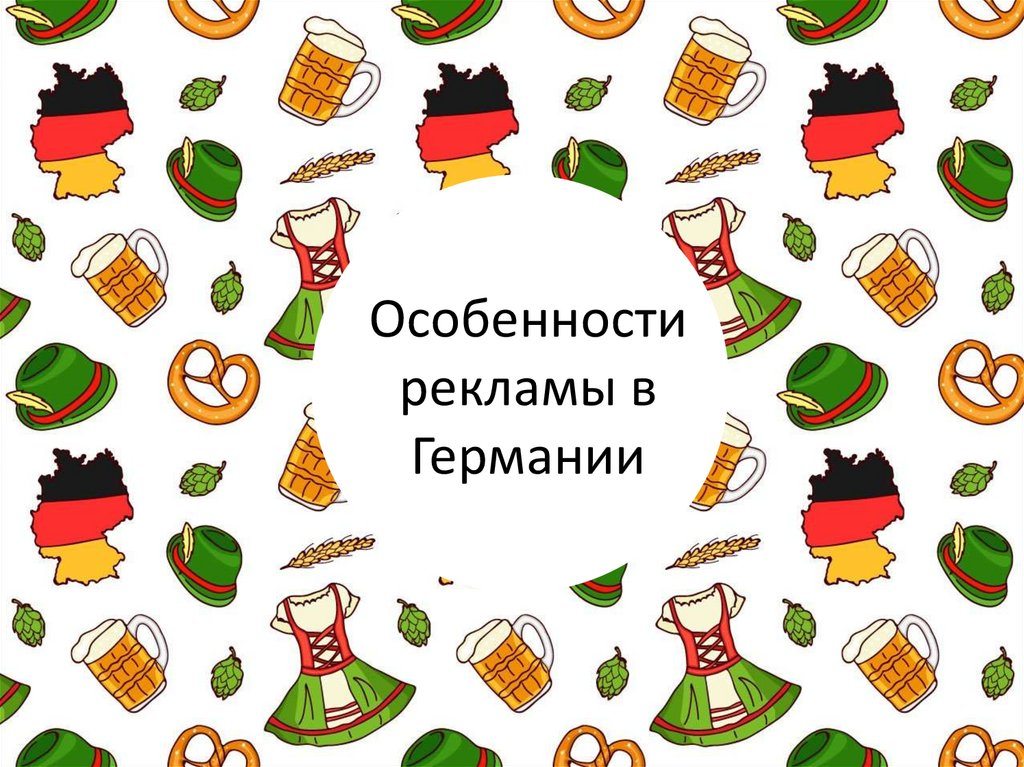 When setting up Google contextual advertising for Germany, as for any country, it is important to take into account the behavior of the target audience. Take into account their mechanics of making a purchase decision and going through all stages of the sales funnel, from the beginning of the formation of a need to repeat purchases and recommendations to your friends.
When creating a Google Ads campaign for Germany, you may encounter the following issues:
Geo targeting
When targeting by location of the target audience for Germany, keep in mind that in addition to the standard for European countries commuting from the suburbs to large cities in the neighborhood during the day, you should also pay attention to the presence of a developed transport infrastructure between German cities.
Due to the developed network of autobahns in the country, the audience coverage radius should be increased from the usual 40-50 kilometers around a large city to 70-100 kilometers. At the same time, it is important to measure the results and behavioral factors using analytical systems – after all, in each specific case, such targeting can work in different ways.
Big tourist flow
Every year, Germany is visited by millions of tourists from other countries. In addition to Berlin, tourists from other countries are also attracted by Hamburg, Munich, Cologne, Frankfurt am Main, Stuttgart, Dusseldorf and other cities. Every year, they host hundreds of global events from various fields of business, entertainment, culture, science, politics, industry, etc.
Keep this in mind if your activities overlap with this target audience. Based on them, you need to set up an advertising campaign in several languages (in addition to German, use English, possibly others).
High CPC in Google Ads
It is important to note that the cost per click and budgets for contextual advertising in Germany are much higher than in Ukraine and other Eastern European countries. This makes us especially careful to monitor campaign settings, avoid inappropriate impressions and use the most effective Google AdWords tools:
Shopping ads. Work great for online stores. Provide the lowest cost per conversion among other Google advertising tools. They allow you to maximize profits with minimal marketing costs.
Search ads. Simply setting up ads with broad semantics for Germany will not be enough due to the high competition and exorbitant prices for clicking on the site. To get the target action at an acceptable price, you need to show ads for selling queries (they contain the prefixes "buy", "price", "order", etc.). Select brand queries, queries with geolocation, queries on competitor brands into a separate group. Test which ones give the best conversion rate and turn off the groups that are not profitable for advertising.
DPO. Dynamic search ads allow you to get impressions for low-frequency product queries for which there is little competition and the ad auction is not overheated. In addition, such queries can usually consist of 4 words or more and maximize the detail of the user's search intent. This means that an order is more likely after clicking on such a request.
Cost of setting up contextual advertising for Germany
The price of contextual advertising in Germany consists of two parameters – the cost of the work of a marketing agency or specialist with whom you cooperate and the budget for clicks in Google AdWords.
CPC for a specific country is affected by:
GDP per capita and wealth level of people;
Number of competitors in a particular niche;
Marginality of your product or service:
Selected ad region.
The quality of the landing page in the ad, the quality of the ad, the expected CTR, etc. also have an impact. Below are examples of the cost per click on Google Ads in Germany for popular topics:
Washing machine repair – $1.35
vent cleaning – $1.77
Plumbing service – $1.40
beauty salons (manicure) – $1.15
Carpet cleaning – $1.33
permanent makeup – $1.26
dentist – $1.43
refrigerators – $1.49
Korean cosmetics – $1.39
shelves for cats – $1.17
dog food – $1.28
fertilizer for flowers – $1.09.
Important! The indicated cost can be 40% more or less in your account, as it is influenced by many factors that cannot be taken into account when drawing up a media plan.
Interesting facts about the online advertising market in Germany
With a population of almost 84 million people, 94% of the German population (78.81 million locals) are active Internet users: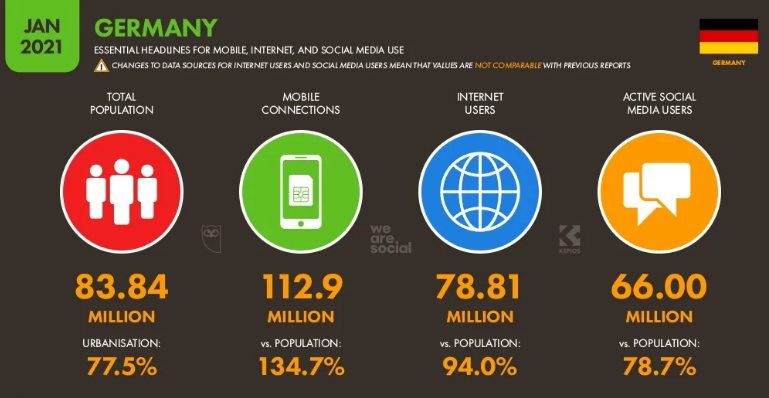 The majority of German Internet users can be classified as an adult and solvent audience. The average age of a German user is 45.8 years old: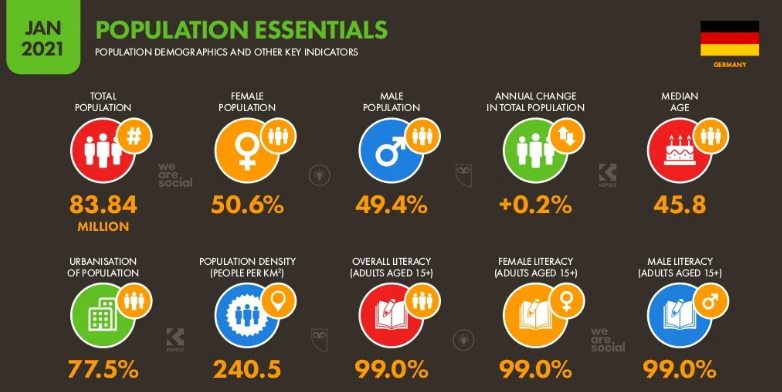 The online advertising market in Germany is growing and developing every year. Thus, in 2018, digital advertising accounted for 32% of all advertising spending in the country.
At the same time, the share of search contextual advertising is very high in Germany. In 2020, marketers spent 2.5x more on search engine activity than on social media ads, which came in second.
Germany is the fifth-largest e-commerce market in the world. The total revenue of online stores from Germany in 2019 amounted to $108.2 billion.
According to Similarweb, Google is by far the most visited website in Germany. It is the leader among the search engines used by the Germans – its share in the total search traffic is 90.78%. Bing (5.41%) takes second place in the preferences of German residents, and Ecosia (1.01%) takes third place. Other search engines do not collect even 1% of German traffic.
Do you have any questions? Get expert advice.