Setting up Google Adwords remarketing
With the help of remarketing (stalking advertising) you can reach those users who left your site without making a call or order. You can show ads to them to convince them to return to your resource and call you back.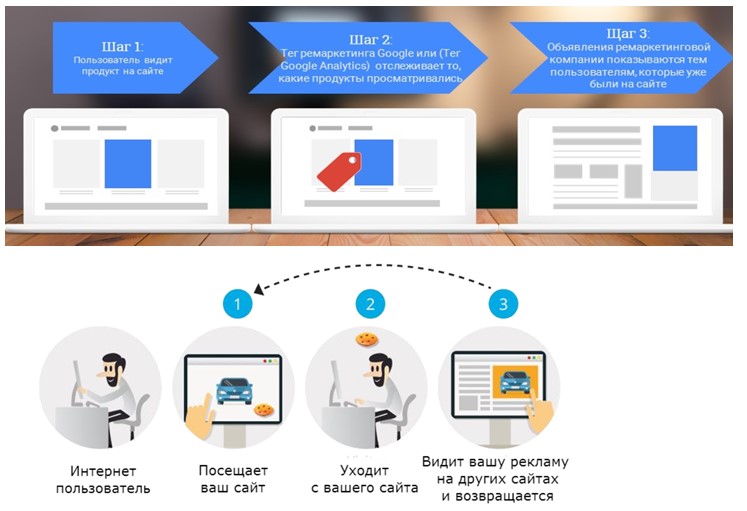 Remarketing (retargeting) is a type of ad that is displayed only to an audience that has previously visited your site.
Those. we collect in conditional "baskets" lists of Google Analytics audiences of users who have previously visited our web resource. We set the criteria for collecting the audience based on the analysis of the behavior of visitors in the past. For example, the audience list "All users" will include all visitors to the Internet resource for the last 30 days. With the help of remarketing, the interests of the user are analyzed. Product advertisements are shown only to those who once showed interest in it.
Ultimately, remarketing is one of the elements of a strategy that allows you to attract the attention of current customers to your product or interact with potentially interested ones. Maybe earlier, when visitors were interested in your products, they were not ready to order, but with this tool, you can return them to the site and motivate them to make a purchase.
It turns out that you have in your hands not just a tool, but a smart tool that allows you to do smart marketing.
What are the types of Google Adwords remarketing?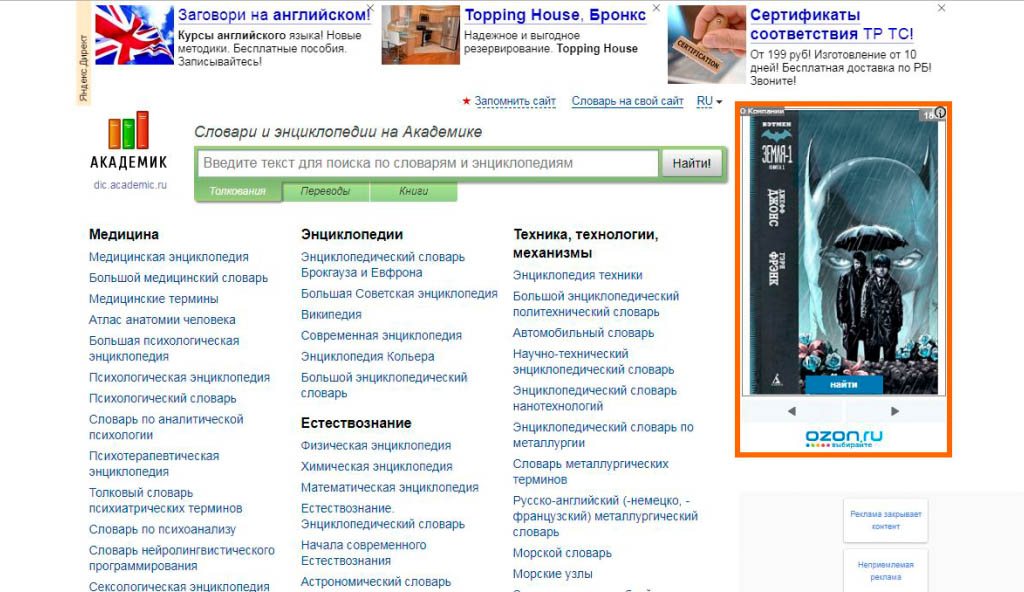 Google Display Network Retargeting
The advertising network covers a large number of web resources, which allows you to fine-tune impressions to those who have previously visited a commercial web resource. At the same time, ads can be shown not only on domestic, but also on foreign sites.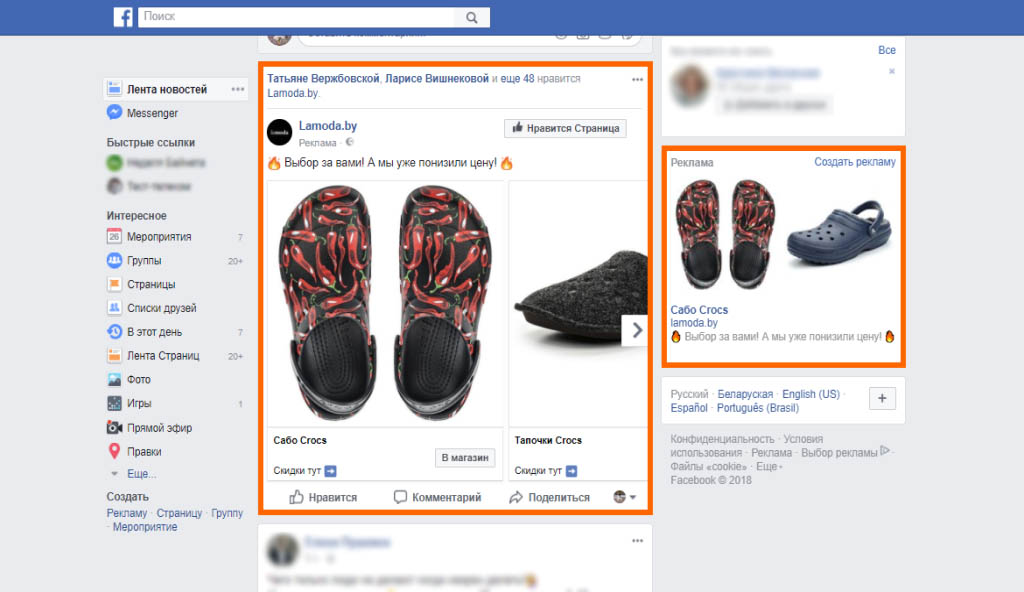 Social media retargeting
Even if the project is not promoted on social networks, it can be advertised using teasers or showing banners in the feed. For this purpose, such popular online platforms as Instagram and Facebook are usually used.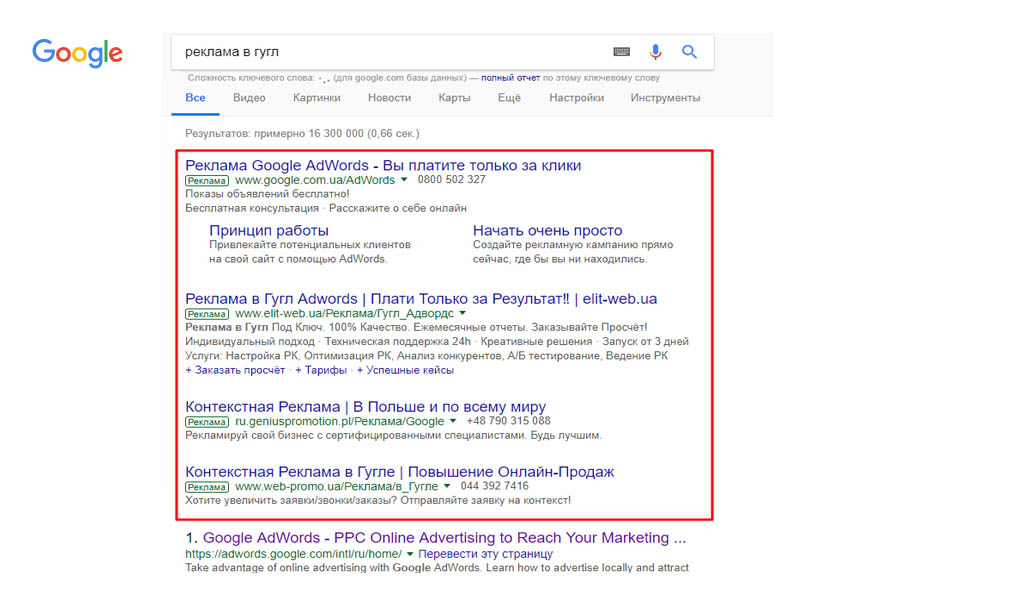 Google Search Retargeting
If a consumer visited the site, but did not make a purchase, he can be intercepted from competitors when he starts looking for similar products or services.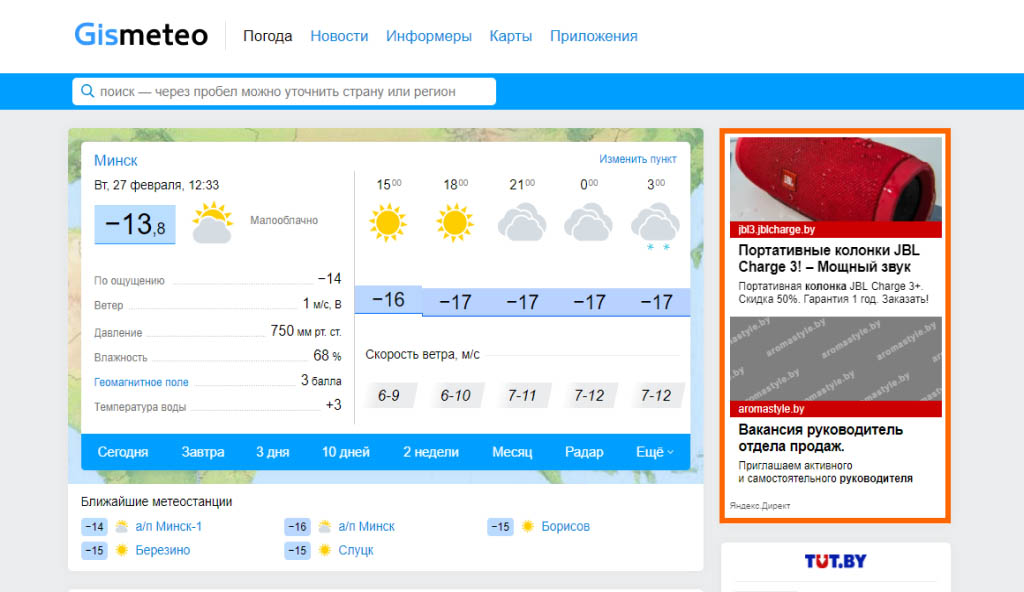 Dynamic retargeting
The user is shown products that he has already viewed on the web resource or added to the cart, but has not yet purchased.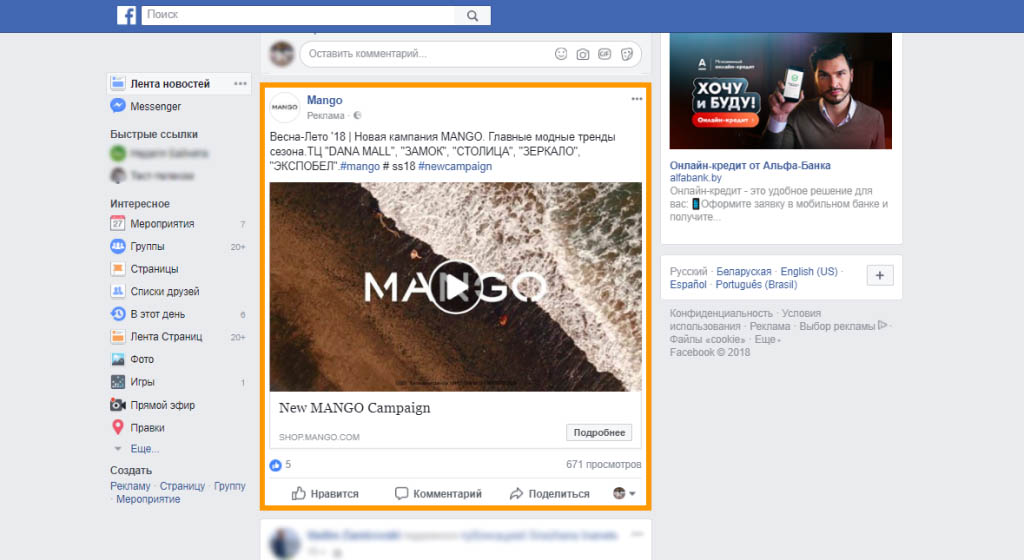 Video Retargeting
For a user who viewed video ads on Youtube or on a social network, in the future this content will be displayed in other videos and on Google Display Networks.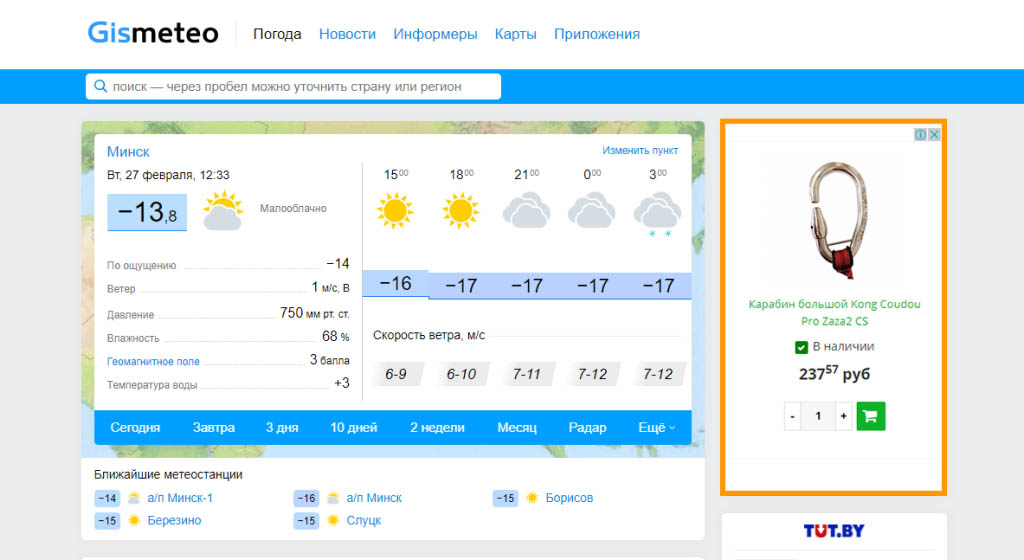 Behavioral Retargeting
Ad serving is customized for consumers whose interests are similar to those of users on a commercial site. For example, a company that sells climbing equipment may show ads to people who are into rock climbing and mountaineering.
Google Adwords Retargeting Benefits
The main advantages of Google Adwords search remarketing include:
Increasing customer loyalty to the advertised brand. Visitors who have already been interested in the content of the page or have made purchases can be informed about the appearance of new products or about current promotions and discounts;
Wide coverage of the target audience. Advertising content can be regularly shown to all consumers included in the list of visitors to the web resource;
Efficiency of interaction with potential buyers. The advertiser can remind users of products that they noticed while visiting the site but never purchased;
Getting information about the sites used to place advertising content. The owner of the commercial resource is provided with information about the places where advertising is played. Based on this data, it determines the effectiveness of the advertising campaign and lowers or raises bids;
Possibility to set geographic targeting. If the display parameters are set correctly, ads will be displayed only to consumers from a specific country, city, region;
In our projects, with scrupulous support, this tool brings from 7% to 25% of all sales from the Internet at a cost of sale 30% lower than from search advertising.
How is search remarketing set up?
Setting up remarketing in Google Adwords is carried out in accordance with the following algorithm:
Each visitor to the site is recorded using a modified code, which allows you to track his subsequent movements on the Internet;
After collecting a sufficient number of visits, a retargeting list is formed;
An advertising campaign is set up: creatives are created in accordance with the goals of a potential client, the degree of frequency of ad impressions is set, sites for content playback are selected;
Ads are shown to the target audience.
A user who has visited your page on the Internet at least once is included in the Google remarketing list. On his PC, cookies are immediately stored that control further actions on the network.
What remarketing ads look like on desktop and smartphone: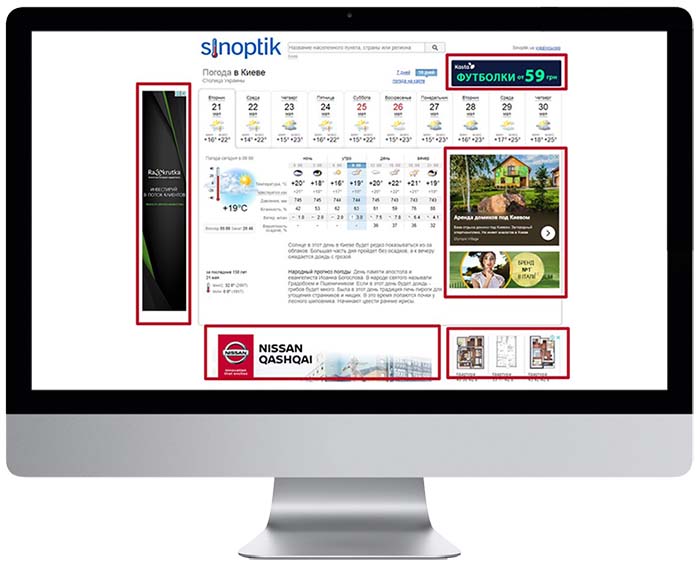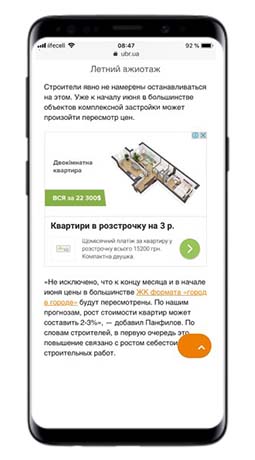 Pros and cons of the tool:
Tool strengths:
One of the advantages of this type of advertising is the possibility of flexible targeting based on the behavior of a potential client on the site;
Increases the likelihood of buying a product / service from us, returning the person who has previously visited the page is cheaper than attracting a new one (the cost of a click in the network's display network is usually cheaper than in search);
Increase brand awareness.
Weak side of the tool:
It does not work, for example, for tow truck services and in similar areas, since this service is relevant to a person in the first hours after the search. When a certain time passes, the person no longer needs the service. Usually, the weak side of this tool is that it is simply not set up in accounts or it is set up with a huge resource for improvement (high intensity of impressions annoys people, they don't clean up the sites where the advertising campaign is shown, they don't analyze the behavior of buyers, losing sales).
What results do our clients get:
For example, for the theme of ordering an interior design service (where people do not immediately order a service, but first select suitable options), Google remarketing allowed them to return and receive an additional 7.84% of conversions.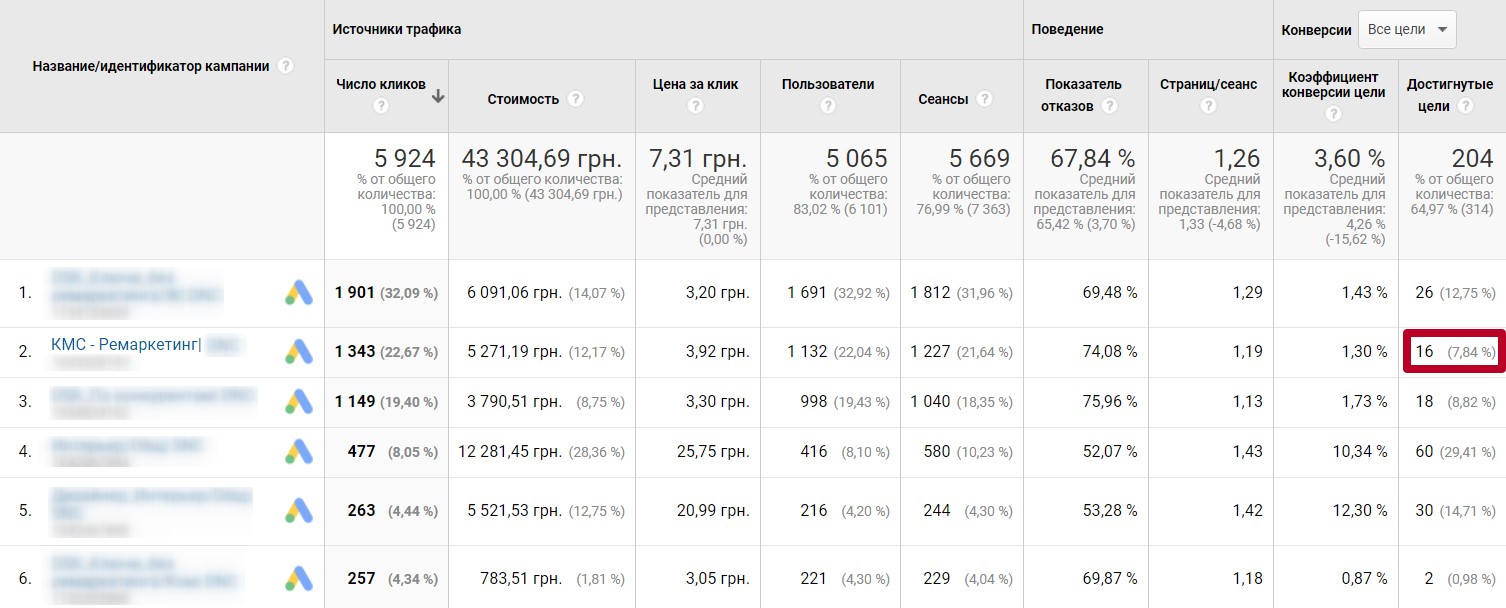 When a customer "WANTS MORE SALES"
Cool remarketing features that we set up and maintain in advanced Google ads service packages:
Search Engine. Advertising campaign on Remarketing lists in Google Search;
Video on YouTube. Video advertising companies on Remarketing lists;
By TA passports (remarketing by customer avatars). Appeals to different audiences: different texts, different ad images with different intensity, etc. with separate support and analysis of the results;
Tiered remarketing (or cascading);
For online stores. Examples of settings that allow you to increase the number of sales and the average bill:

"Abandoned cart" – for those who left the product in the cart and did not place an order;
"Customers" – shown to those who have already bought products for resale, increases the average bill;
and many more…
All of the above tools are aimed at increasing the efficiency of the project and add from 5% to 15% to sales in the project.
Tiered or Cascading Remarketing
Each business wants to increase the efficiency of its project, one of the cool features that we implement in our projects is leveled remarketing. User behavior and purchase motivation vary from person to person. The collection of conditional "baskets" or lists of audiences can be configured according to various criteria:
how long ago this visitor was on the site;
how long he spent;
how many pages he looked at;
what device it came from;
and many other parameters that we get by analyzing the behavior of potential customers in Google Analytics.
Strengths:
Increases the likelihood of selling goods and services;
Higher probability of resale, the average check increases;
Weaknesses. Requires constantly:
analysis of accumulated sales statistics;
analysis of the behavior of those who visited the page and did not make a purchase;
accompanying, you need to synchronously change the tool for the current tasks of the project;
To start, it is desirable to have the collected statistics in Google Analytics.
What is the benefit in projects?
It can additionally bring from 7% to 18% of sales in the project.
Thus, remarketing in Google Ads:
A tool that allows you to perfectly squeeze the "last millimeter" when selling.
When using chips, remarketing becomes a tool that leaves the buyer satisfied and does not feel intrusive (because they were communicated with at the right time, with the right intensity, and with clear ads).
There is no clear recipe for which audience lists to collect. creative approach is at work here, and requires a constant deep analysis of user behavior (both those who made an order, and those who were interested, but did not buy).
Popular Questions
Remarketing – text and display ads that are displayed to users who have visited the site but have not completed the target action on it (purchase, order registration). Remarketing ads are often referred to as stalking ads – you've definitely come across them on news and entertainment sites, YouTube, social media after doing a Google search.

The key benefit of retargeting is low cost per click and higher conversion (compared to search ads). In addition, with the help of remarketing, you can "squeeze" the client who was one step away from the order, but did not make a purchase (added the product to the cart and accidentally closed the page, decided to think again, decided to postpone the purchase until the salary was received, etc.). Not all users bookmark the site, and many later cannot remember where they saw this or that product or service. Using remarketing in conjunction with a contextual advertising campaign can greatly reduce the cost of the target action and increase the effectiveness of the campaign as a whole.

It is possible to collect an audience in remarketing lists on several sites, but you can only show ads for this general target audience for one.

Audience gathering starts only after installing a special code on the site, therefore, if there is no access to the site, it is not possible to show ads to its visitors.
Do you have any questions? Get expert advice.