In today's world, it's easier to name a country that doesn't have Google and doesn't use Google Ads than to list all the countries where they are actively used by people. Turkey, with its population of 85.3 million people, is no exception. The country is at the breaking point of the continents and is a "bridge" for a large part of the flow of goods between Europe and Asia.
Turkey claims to be a regional leader and puts a lot of effort into its economic influence on the life of the region. In the context of choosing a country to launch projects in contextual advertising, GDP per capita plays a huge role. In Turkey, this figure is $29,700 (50th place in the world), which indicates the high attractiveness of this country for doing business.
Peculiarities of setting up contextual advertising in Turkey
When setting up an advertising campaign in Google Ads, we must take into account the peculiarities of geography, the mentality of local residents, traditions, the location of local hubs with a high concentration of people there.
Portrait of the target audience
Tourism is the backbone of the local economy. Therefore, many local residents to one degree or another know 3-4 languages (Turkish, English, German, Russian). The country is annually visited by tourists from English-speaking, Russian-speaking countries and Germany (where German is spoken). Thus, when setting up targeting in contextual advertising, we can use this fact and use, among other things, queries in English, German, Russian.
When targeting tourists in Google Ads, we must take into account that their main concentration is concentrated on the southern coast of Turkey. It is like a necklace filled with tourist cities, where the city of Antalya is one of the main pearls.
In addition to the southern coast, tourists are attracted by the world-famous Cappadocia, as well as the city of Istanbul, which is a large regional business center. Hundreds of international exhibitions, expositions, scientific conferences are held here every year.
Promotion tools
One of the most profitable niches for contextual advertising in Turkey is real estate. At the same time, Istanbul, Ankara (the capital of Turkey) and resort towns are popular with buyers.
Selling real estate using contextual advertising requires detailed analytics from your PPC specialist or the agency you work with. Find out at what stage of the sales funnel your potential customers are, and build multi-level advertising campaigns on this basis.
For each of the funnel levels, you need to set up a separate advertising campaign with separate audience lists for each of them. For each of the received lists, its own advertising strategy is selected with its own set of advertising tools. We attract hot leads with the help of search advertising, and a wider audience can be collected using the display network.
Cost of contextual advertising Google Ads in Turkey
The price of contextual advertising in Turkey is formed from the cost of services of a contextual advertising specialist or agency, as well as the budget for traffic (clicks on ads in Google Ads).
The cost of setting up an advertising campaign depends on the type of project (online store, local services, b2b, etc.). Depending on the project, our team recommends different packages of services with a set of different advertising tools inside your Google Ads account.
An important parameter that directly affects the total amount of investment in advertising is also the cost per click in a particular topic. You can find a contextual advertising calculator on our website. There you can insert the average cost per click in your topic, the total advertising budget, the average margin from the sale of one product and get a forecast for the overall payback of the business.
You can find the current CPC for Google Ads in Turkey in May 2022 below:
washing machine repair – $0.95;
ventilation cleaning – $0.66;
Plumbing services – $1.05;
beauty salons (manicure) – $0.39;
carpet cleaning – $0.77;
permanent makeup – $0.56;
dentist – $0.71;
refrigerators – $0.40;
Korean cosmetics – $0.43;
shelves for cats – $0.20;
dog food – $0.46;
flower fertilizer – $0.20.
Important! The actual cost per click in your account may differ by 40-50% from the one indicated above. It is influenced by many factors, including the quality of setting up an advertising account, the relevance of advertisements, the quality of the landing page, etc.
Interesting facts about online advertising market in Turkey
In January 2022, there were 69.95 million internet users in Turkey. Turks spend more time online than any other nation in Europe: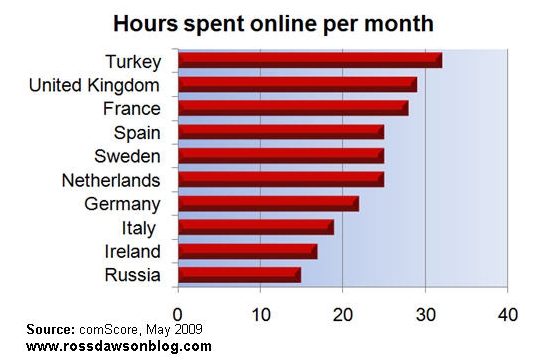 The population of Turkey is 85.3 million people, while it is very young – the age of the average Turk does not exceed 28 years. This means that they are easier to master modern technical innovations, actively use the Internet, gadgets, etc.
At the same time, the share of spending on digital marketing in the country is not so high. Only 27% of local companies spend more than 15% of their total marketing budget on online advertising. Therefore, in the digital sphere, competition here is not so high yet, which makes Turkey a promising country for the development of online business: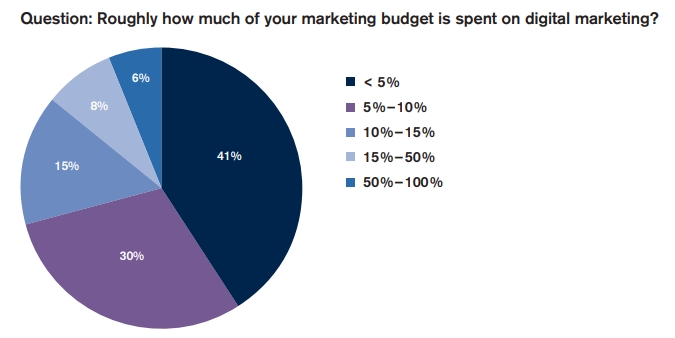 Most local companies have their own marketing specialist, and only 16% work with contextual advertising agencies: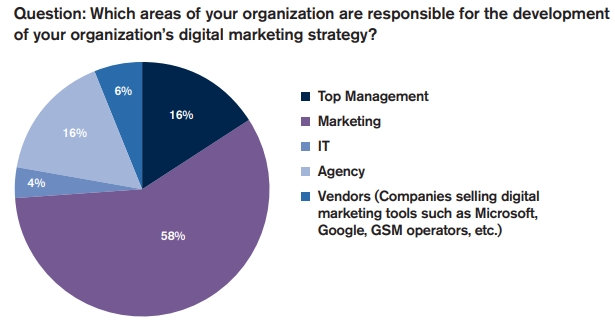 The most popular search engine in Turkey is Google. It is chosen by 99.38% of local residents. That is, we can say that he is an absolute monopolist in the local market. The second and third place holders, Bing and Yandex, have only 0.21% and 0.19% of the total search engine audience in this country.
Do you have any questions? Get expert advice.