Google Ads contextual advertising courses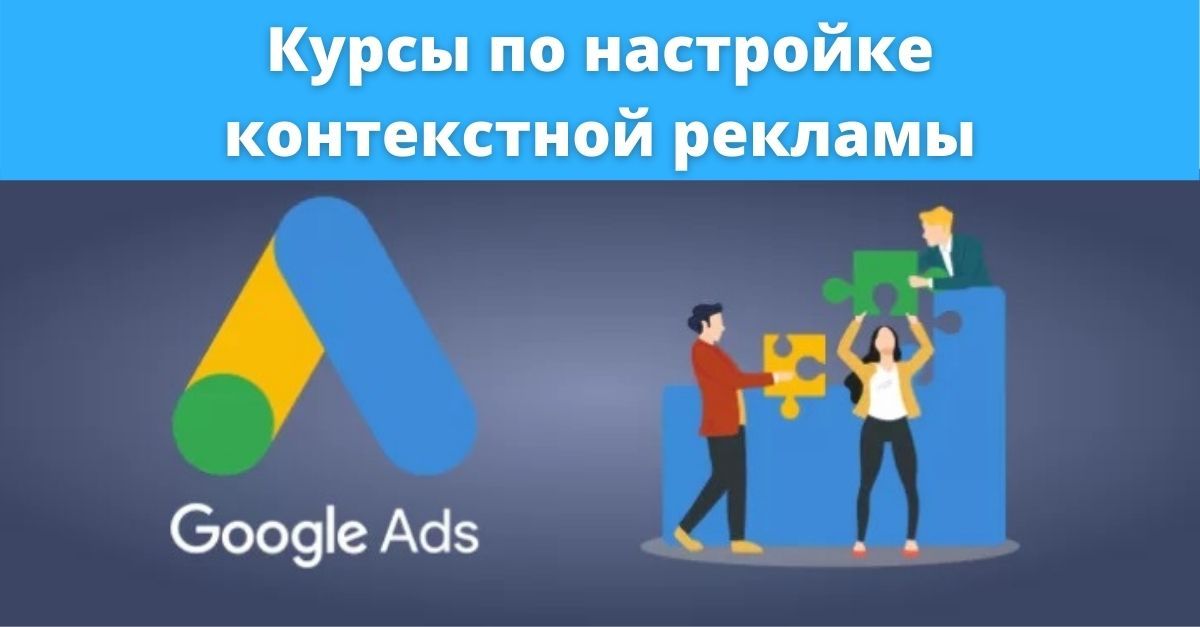 Contextual advertising courses give you the opportunity to get acquainted with the features of the Google Ads service. The curriculum is built on the principle "from simple to complex" – students learn how to set up an account from scratch and gradually move on to creating and managing advertising campaigns.
Training can be seen as the starting point for a digital career for those new to online marketing. You will gain the fundamental knowledge and skills necessary to feel like a qualified PPC specialist.
Manage your marketing budget and do it effectively, define targeting, conduct comprehensive analysis and optimize running advertising campaigns – all these skills are acquired by graduates.
Important! The program devotes a lot of time to learning how to work with analytics, a tool that helps evaluate performance and develop a strategy for further optimization.
At the end of the course, our graduates are immediately ready for independent work.
Theoretical and practical classes are held in parallel, which allows you to achieve high results. For clarity and a better understanding of the material, all sections and features of the settings are worked out using the example of a valid AdWords account.
Who would benefit from taking contextual advertising courses?
Studying the program will be useful for those who:
Does business. Do you plan to conduct the AC on your own without involving contractors? Do you want to order a website, but can't assess the prospects of the project yet? Worried about inefficient spending? Then this course is for you.
Plans to work remotely. Taking contextual advertising courses means getting the opportunity to work from the comfort of your home and earn a good income.
Works as a marketer. Have you tried all the ways you know to increase the effectiveness of AdWords and do not know where to develop further? Are you planning to improve your own skills and market demand as a highly qualified specialist? Do you want to learn how to set tasks for contractors and control their execution? Having completed training with us, you will be able to move to a new professional level.
Wishes to get a new profession in demand. If you are looking for a relevant for a long time, interesting and highly paid specialty, then we advise you to consider our contextual advertising course.
Important! Those who know how to attract customers and do it professionally will never be without work. All students receive in-depth knowledge and practical skills, so they can work independently immediately after graduation.
What will you be able to do after completing the Google Ads course?
Google AdWords course graduates are able to:
Set up and optimize different types of campaigns, from text ads to Display Network and YouTube;
Forecast the demand for goods and services, as well as estimate the marketing budget at the planning stage;
Find "thin" places and potential points of growth in the course of a comprehensive audit of the Republic of Kazakhstan;
Develop sales funnels and a strategy for promoting complex products;
Create selling ads that attract the attention of the audience;
Competently form a semantic core and group key queries;
Optimize marketing budget spending using key metrics analysis data;
Create extensions to increase conversions and increase the visibility of ads;
Create a portrait of the target consumer and set up remarketing;
Fix ads that have not passed moderation, create them in accordance with the rules and requirements of the system, minimize errors;
Increase sales in your own business on your own, without the help of third-party contractors;
Apply the acquired knowledge and improve it in the future in order to be in demand in the labor market for a long time.
Who provides Google Ads training?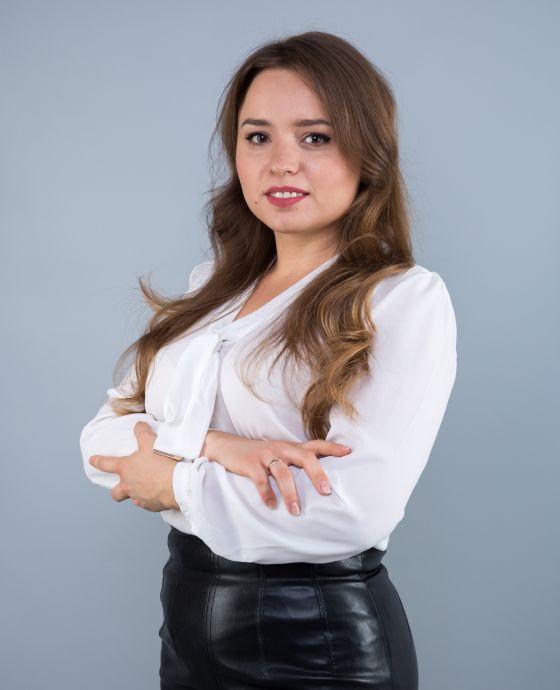 Yana Lyashenko is a leading teacher and PPC specialist with over 7 years of practical experience. For more than a year, he has been keeping his author's blog on YouTube, in which he talks about modern trends in Internet marketing and the features of working with different Google Ads tools.
Has experience in working with topics of varying complexity, both for the Ukrainian market and for the USA, Canada, and European countries. He has extensive experience interacting with any modern Google tools, including search, display network, remarketing, Merchant Center shopping ads and YouTube video advertising.
Yana is a certified specialist, understands the Google Analytics setup and the Data Studio reporting system. Google Ads training in courses is based on the requirements of the modern market and is based on real-life practices and examples.
What are the advantages of Adwservice PPC training courses?
Teachers-practitioners with extensive practical experience. From them, you will learn how to quickly create an advertising campaign without overpayments and mistakes. You can always discuss any projects you plan to launch with a qualified specialist;
Productivity of time spent on training. You can adjust your campaign directly in the classroom and immediately evaluate the result;
Homework. Homework will help consolidate the knowledge gained in PPC courses. For all completed tasks, the curator provides feedback and gives clear and precise recommendations;
Preparing for certification. In the process of training, our students receive the amount of theoretical knowledge necessary for certification in Google Ads. Three quarters of graduates successfully pass certification in the future;
Bonus on AC. We help those who have not yet created their account in the system to get 2000 UAH for promotion.
Program of the online course on setting up contextual advertising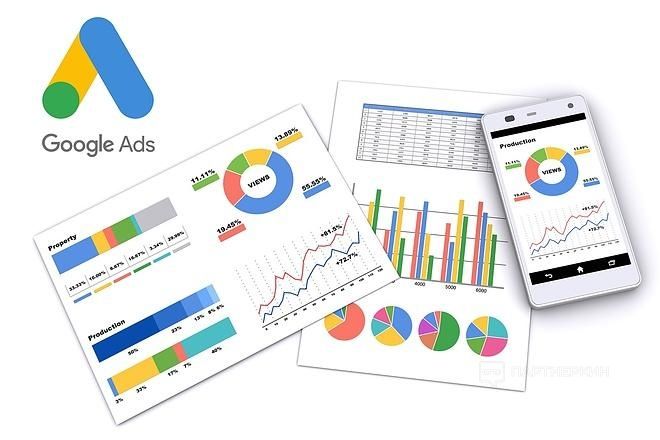 1. Introduction to contextual advertising.
How does this tool work?
CR as a marketing tool in the web environment.
Goals and objectives.
Types and formats.
The main pros and cons.
Latest trends.
2. We analyze the niche and study the audience.
Studying the advertised product.
Building a buyer persona.
Competitor audit and market assessment.
Analyze your site.
The main indicators for evaluating the effectiveness of marketing activities.
Sales funnel
Analysis of impression statistics, clicks, conversion rate and sales volume.
Promotion strategy.
3. Getting to know your Google Ads account.
Profile types.
Sign up and explore the interface.
Methods of replenishing the balance of payments.
Account structure.
Setting levels in your account.
Navigation bar and account settings
Personal account settings.
Creating ads and testing them in practice.
4. Assembling the semantic core.
What is the semantic core.
Defining key phrases.
Analysis of search queries in the context of web projects, thematic categories, phrases and individual words.
Developing the semantic core, combining keywords into groups.
Select the top destinations for displaying ads.
High and low frequency keywords. Categories of key phrases and their level of competition.
Filtering non-targeted requests, using negative phrases.
Keyword match operators.
Assessing the relevance of keywords to landing pages, selecting landing pages and auditing them.
5. Setting up the first advertising campaign.
Ad types:

Text.
Phone number.
Responsive

Extensions and extensions.
Ad auction.
Techniques for writing high-performing ads.
Campaigns and ad groups
Working with UTM tags, tracking patterns, and URL suffixes.
6. Search advertising.
Formation of the campaign structure.
Request grouping.
Cross-backing track
Keyword match types.
Adding negative keywords.
Editorial compliance.
Learning how to set up contextual advertising and the first launch in search.
Click bid management features
Budget cap and bid settings.
Dynamic search ads.
Remarketing in search.
7. Working with Google Analytics.
Analytics installation and options.
Analytics for contextual advertising
Link parameters and how UTM tags are used.
Setting up tracking templates.
Compiling and loading goals in Analytics.
8. Setting up analytics through GTM.
Install and select Google Tag Manager options.
Tags, triggers, variables in GTM.
Install codes via GTM.
Track element clicks in GTM.
Tracking form completion in GTM.
Connecting goals in Analytics using Tag Manager.
9. Advertising on Google partner sites (GMS).
Marketing tasks solved by display networks.
Pros and cons of the tool.
Varieties of advertising on the display network.
Bidding strategies.
Types of targeting, recommendations for its selection, depending on the target audience.
Ad formats and requirements.
Customer base interaction options (remarketing).
Display campaign structure with examples.
Basic metrics for tracking the results of marketing activity in the Display Network.
Preparing for launch (what needs to be done in the preliminary stage).
10. Setting up ads on the Display Network.
Developing the structure of Display Network campaigns.
Targeting definition and various combinations.
Launch AC (what parameters and bidding strategy to set).
Composing display ads.
Exclude irrelevant sites.
The main metrics and reporting used in the performance evaluation in the KCM.
11. How to use remarketing?
Remarketing its types.
Remarketing strategies
Who wouldn't like this format.
What you need to run.
Create remarketing audiences according to their requirements.
Features of remarketing display ads.
Similar audiences (how to find them and why).
12. Shopping ads in Merchant Center.
Principles of a trading company.
Requirements for a web resource to run.
Preparing feed data. Requirements and structure.
Merchant Center registration.
Starting product ads.
Feed transformation rules.
Setting up a Smart Shopping campaign.
13. Advertising on YouTube video hosting.
Video ads and their position in the sales funnel.
Goals achieved by running video ads.
Formats and targeting.
Video ad optimization
Measuring brand awareness using Brand Lift.
14. Audit of advertising campaigns.
GA analytics principles
Using auction statistics.
Important reports to sum up the results of the campaign.
How to analyze metrics and what to keep in mind.
Choosing the right attribution model.
15. Effective marketing budget management.
Payment models in contextual advertising.
Expenditure planning
Distribution of tools and funds in the process of media planning.
Forecasting website traffic, conversion rates and sales volumes.
Predicting ROI in a niche.
How to select the best bidding strategy.
Manual and automatic strategy types.
16. Building reports in Data Studio.
The general structure of Data Studio.
The basics of work.
Visualize data with a service.
Create basic reports.
17. How to get certified by Google Ads?
Preparing for Google Certification
Account manager basics
How to become a Google Partner
Price for Google contextual advertising courses
The cost of training Google AdWords depends on the chosen format. We offer our students 3 different packages:
Lite – access to 10 basic online lessons with a total duration of more than 10 hours. Study at any convenient time, regardless of the schedule. Package price – $200;
Pro – access to 17 online lessons. A detailed analysis of all contextual advertising tools (search, display, remarketing, Merchant Center), as well as Google Analytics and Data Studio analytics tools. Guidance from an experienced curator – issuing homework and subsequent verification. Everything you need to get started as a contextual advertising specialist. Cost – $600;
VIP – access to all lessons from the "Profi" package, supervision (issuing and checking homework, answering questions during training) plus 5 hours of individual consultations from a certified specialist. The cost is $1000.
Popular questions about Google AdWords online learning
successful development, the presence of previously acquired technical knowledge is not a prerequisite. We provide all technical support to listeners as needed.

Teaching in contextual advertising courses in Kyiv is conducted according to the author's methodology – information is presented as simply and clearly as possible in an intensive format.

You need to create an ad account and replenish the balance. For practical exercises, you require a laptop or a personal computer.

You will learn how to run AC and optimize them for efficiency without making common rookie mistakes.
Do you have any questions? Get expert advice.