Setting up Gmail advertising campaigns
Gmail ads are an efficient ad format with high targeting accuracy (segmentation). Represents a drop-down ad that appears collapsed above the list of messages in your Gmail account and expands when clicked to the size of an email. You can add an embedded form, a video, a link to an external website or app store page, or a call button to your ad. Marketing goals can be very different.
Sending emails using Google Ads tools (Google AdWords) according to criteria:
By keywords from the advertiser;
According to the interests of potential customers;
When the prospect's email contains keywords or emails from competitors.
Average conversion 2.5%: out of 1000 emails sent, 25 emails are opened. Payment for the fact of opening the letter. The average cost is $0.04.
Advantages and disadvantages of advertising in Gmail:
Strengths of the tool:
The task of the ad is to interest the user in opening the ad in the email. The task of the letter is to attract the user to the site. An additional source of traffic to the site.
Weaknesses of the tool:
Low degree of interest, you need to test different settings in order to find a high degree of interest and constantly work with this tool.
How can setting up ad campaigns in Gmail help your business?
An additional source of traffic.
It allows you to work effectively with customers who: have previously been interested in our services/products, who have received emails in their Gmail accounts from our competitors. Report about promotions, new products, news of our company.
Gmail ad example: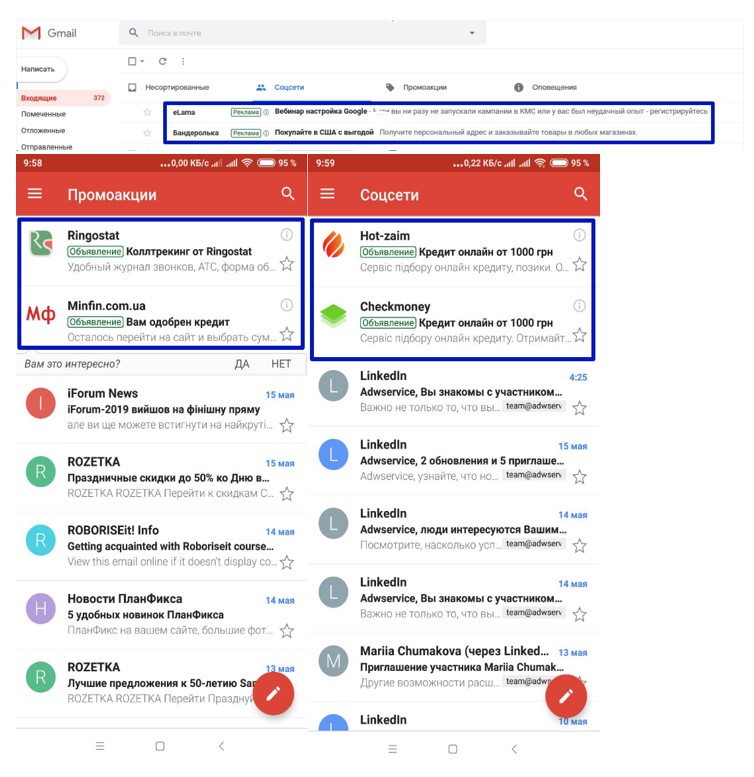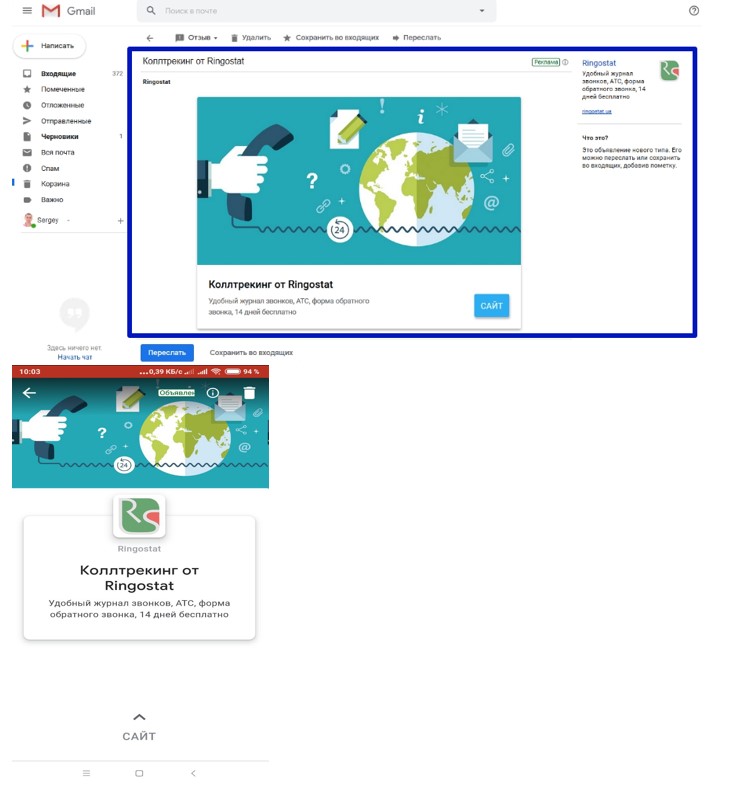 Examples of results achieved in our projects:

Using the "Google Ads in Gmail" tool with quality support will become an additional source of customer acquisition for your project both by: target queries, queries on competitors and by near-target traffic.
Do you have any questions? Get expert advice.