Google Adwords Remarketing Cost
The cost of Google Adwords remarketing consists of two parts: the price for setting up and maintaining the campaign (the commission you pay to the agency for working with your project) and the cost of clicks on ads retargeting.
Price for setting up and maintaining Google Ads remarketing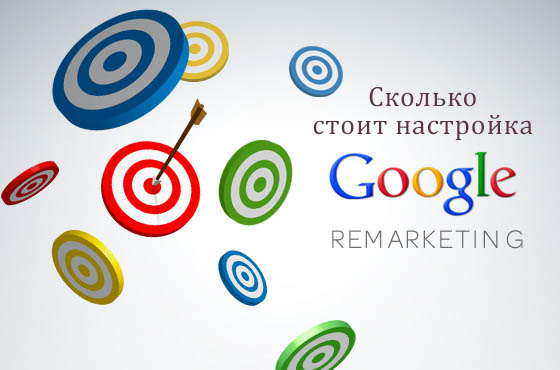 The use of search remarketing brings the most tangible results (in terms of increasing targeted traffic and sales from your site) in combination with other sources of advertising (for example, this is contextual advertising in Google search, advertising on YouTube and other sources) and is part of a comprehensive strategy for working with your audience.
In some cases, when the site's organic traffic reaches 5,000 users/day or more, it is possible to use only harassment ads (not combined with other advertising sources) or a combination of different types of remarketing.
The cost of setting up and maintaining Google remarketing starts from 8900 UAH and usually comes bundled with other Google Ads tools.
The cost of remarketing is frequently lower than regular search advertising, but it is a very powerful tool – by properly setting up different types of remarketing, we can increase the number of sales in your project from 7 to 30%.
Cost per click in Google Ads retargeting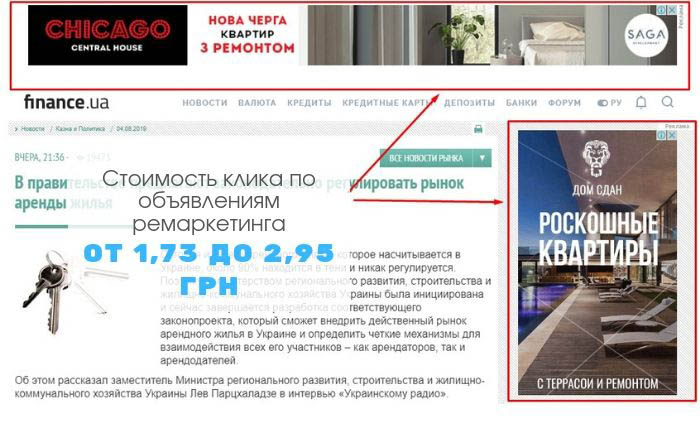 The price of traffic in remarketing directly depends on the type of retargeting chosen, as well as where it catches up with the user:
Remarketing on the Google Display Network. The cost per click will be close to the average cost of a click for a given country. In Ukraine in 2019, the average cost is from 1.73 UAH up to 2.95 UAH. In the US, a click will cost between $0.30 and $1.75. The final price tag is highly dependent on the subject and the state;
Search remarketing (advertising on the Google search engine). For Ukraine, the cost of a click is approximately equal to the average cost of a click on a specific topic (more precisely, it depends on the cost of a click on a specific search query);
YouTube video remarketing. In Ukraine, one view costs from 0.07 UAH.
What other factors affect the price of remarketing?
The price of traffic (cost per click) in Google remarketing is also strongly influenced by:
The overall level of competition in the niche. The more advertising costs in a topic, the more expensive remarketing will cost;
The income level of your target audience. Showing ads to an active paying audience that often makes purchases on the Internet will cost more, but it is often more justified;
Agency qualification. It is important to be able to create "catchy" ads that will get clicks, segmentation and proper selection of the audience, constant analytics and work on improving the project.
I want a Google Ads audit with sales growth points (21 points)