Google AdWords budget forecasting is one of the most difficult tasks faced by both new and experienced online marketers. Budget planning can seem quite complicated and time-consuming for those who have not previously encountered it. A well-prepared Google AdWords budget forecast is a guarantee of the success of an advertising campaign and its effectiveness.
Why make a budget forecast in Google AdWords?
With budget forecasting in Google Ads, you can accomplish the following tasks:
Evaluate position. You can get information about how much money is needed to get an ad in a special placement, or a guarantee;
Determine cost per click. You can compare cost per click and site traffic for broad or exact match keywords;
See if there are clicks on a topic. If you have not previously worked with a particular niche, using forecasting, you can determine if there are clicks in it. If the forecast showed almost no potential clicks, then it is better to focus on other sources of advertising.
What is important to consider when predicting costs in contextual advertising?
When making a budget forecast in Google AdWords contextual advertising, you need to understand:
The final figures are a forecast and may not match the real figures due to such reasons as different ad click-through rates, the level of competition in the niche, the quality of the advertisement and the landing page of the site;
During the campaign, advertisers often change the budget, thus adjusting to changes in the external market conditions;
The advertising budget is primarily an investment in the future development of the campaign, not costs. You need to be prepared for the fact that some investments can pay off after a long time – from several months to a year.
How to calculate the budget in Google AdWords: 3 ways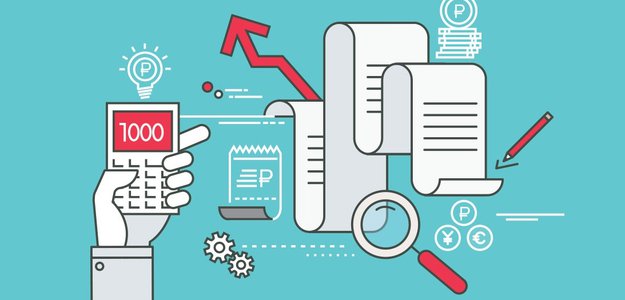 It's a reasonable question that comes up all the time from PPC newbies – "how do I calculate my Google Ads budget?". Newcomers to PPC are most interested in what result they get from advertising on Google and how much money they need to allocate for it. There are usually 3 main ways to calculate the budget of an advertising campaign:
Budget from expenses;
From keywords;
From the allowed cost per conversion.
Of course, it is possible to determine the budget based on costs or keywords, but both of these methods do not take into account the tasks of a real business, and they may involve generating income from an advertising campaign, the flow of applications, or expanding the client base (reach). Let's take a closer look at each of the methods, their pros and cons.
Google Ads budget forecast based on spending
Almost all budding advertisers plan their budget based on their projected campaign costs. We recommend allocating a minimum amount for the test of at least $100.
Important! For new accounts, Google offers welcome bonuses when replenishing an advertising account from $100. Such a bonus can be up to $75 in addition to the replenishment amount.
The resulting amount of $175 is enough to get 300-400 visitors, this will allow you to get the first targeted requests, and in some topics, the first profit from advertising. After that, the results are analyzed, it is already possible to gradually increase the budget and be sure to optimize the campaign settings, since simple scaling without optimization can lead to advertising working in the negative.
We calculate the budget for contextual advertising based on keywords
This method of budget forecasting is usually used by Internet agencies. As a rule, the accuracy of this method is not the highest, but it can give an advertiser an idea of the approximate average cost per click in a particular topic, the amount of traffic and competition in the niche, and also allows you to talk about the approximate cost of advertising in the future. To analyze this method, it is better to use a tool from Google – "Keyword Planner". It's an incredibly useful and powerful keyword research tool built into the AdWords interface to help users discover new keywords based on existing marker (niche) topic queries.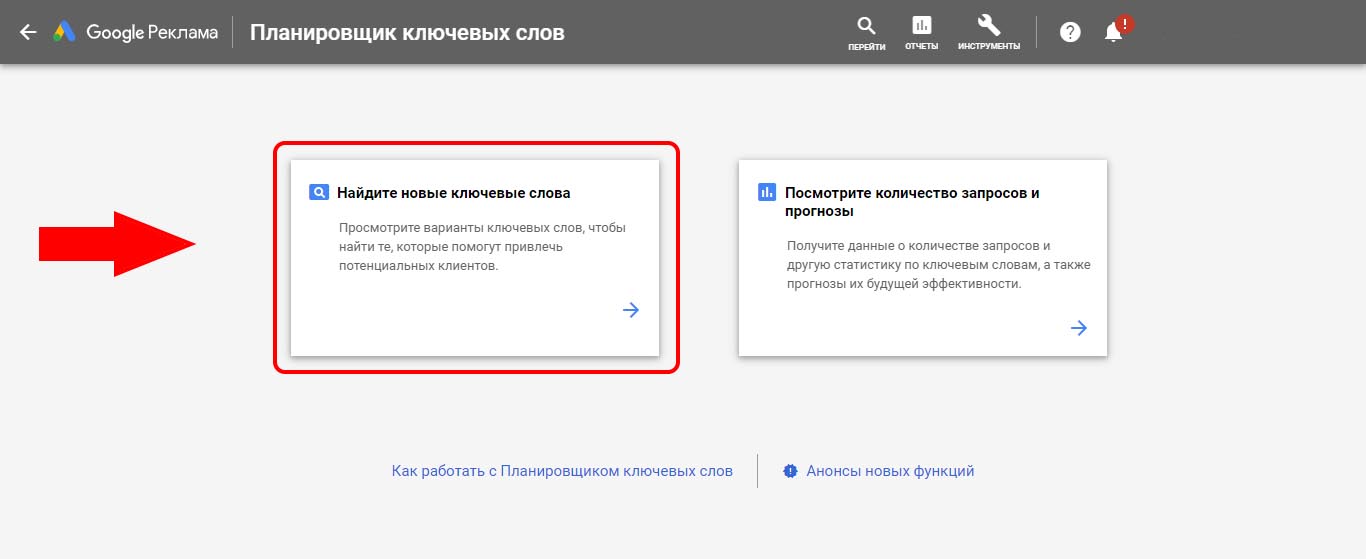 A valid AdWords account is a prerequisite for using Keyword Planner. "Keyword Planner" can be found under "Tools and Analysis". To collect semantics using this tool, select up to 10 basic queries for which your business is searched by users, hammer them into the "Planner" and click on the "Start" button. The application will show the most popular queries in the subject.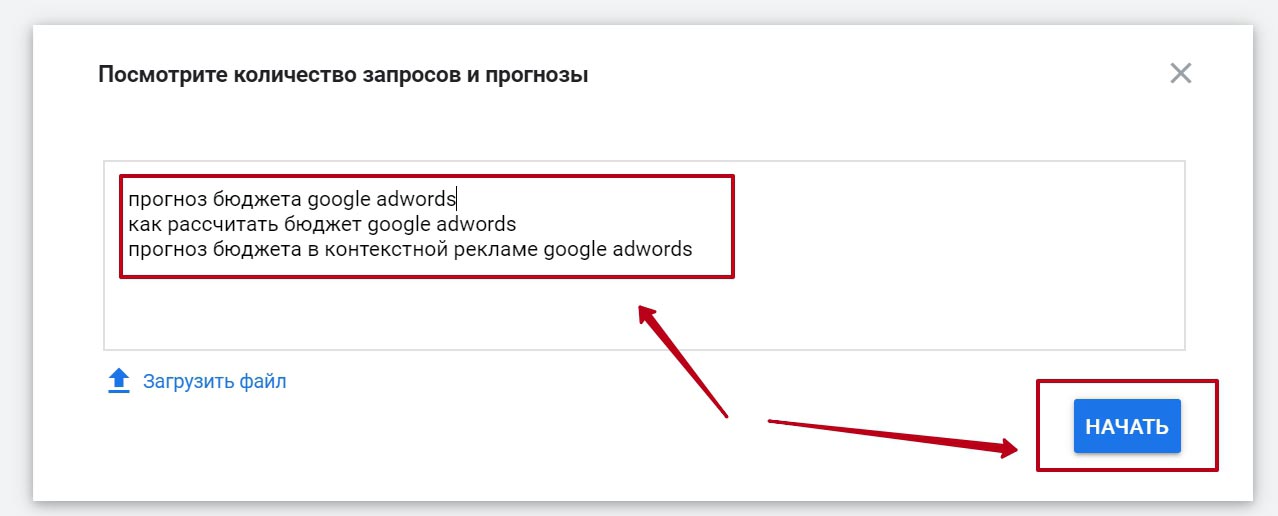 In the "View the number of requests and forecasts" tab, you can find the frequency of keywords, click-through rate, forecast by the number of clicks and the estimated cost of the transition. To calculate the budget, collect a list of key phrases, go to "Keyword Planner" and find in the tools "Planning a budget and getting forecasts." There you can enter your numbers (keywords, planned amount of expenses, per day and region of ad impressions) and get estimated traffic to the site, with the specified parameters. The tool is really well-designed, easy to use and includes everything you need to make a Google AdWords ad budget forecast.
Which data to focus on when analyzing the budget?
Having predicted the monthly budget for Google Ads, as well as knowing the average click-through rate of ads, site conversion, you can try to calculate the ROI (return on investment in advertising). If you have not advertised before, then you should focus on averages:
CTR of advertising – 10%;
Conversion for a landing page – 4-6% (depending on the topic);
Conversion for e-commerce – 1-4%;
Sales manager conversion is 60-80%.
The data obtained will give an approximate picture – how many orders you will receive by setting up advertising, whether you will pay back the investment. More accurate information can be obtained by running ads for a test period (for this, Google gives a welcome bonus for new accounts).
We calculate the budget of an advertising campaign based on the cost of a conversion
The most efficient way to calculate your campaign budget is based on your acceptable cost per conversion (CPA) for your business. This method is designed to maximize the return on advertising and takes into account internal business processes. How to find out the acceptable cost per conversion? Usually this is no more than (the less, the better) 50-70 percent of the margin that the business receives from one sale. Next, you need to calculate how many orders the advertiser is ready to process for the period and multiply this number by an acceptable CPA.
Example. The atelier is engaged in sewing wedding dresses, the margin is $200. The cap per conversion is $100. For a month tailors are ready to sew up to 10 dresses. So you need to focus on an advertising budget of $1000/month.
By analyzing the budget, a PPC specialist can set up advertising campaigns that will pay off and make a profit.
Important! Many customers like to underestimate their margins. For this approach, this is wrong – as a result, you can get incorrect data and, without checking the tool, judge its effectiveness. Also, don't forget about the LTV of each client. For example, a customer of a wedding dress can order other things to be sewn in the same atelier in the future if she likes the quality of work or recommend it to her friends.