Basic information:
Type of service: contextual advertising
Theme: industrial filters and water filtration systems
Region: Ukraine
Duration: month
Ad budget: 50 000 UAH
Tasks:
Increase PPC traffic (market share)
Increase lead volume
Acceptable increase in conversion cost by 1.5-2 times
The main goals to understand which campaigns bring the bulk of leads with more value. After all, it's one thing when a company earns 100 UAH selling a household filter, and another thing when a company earns 10,000 UAH selling an industrial filtration system and gets a regular customer. As a rule, after the first communication and identifying the need for a phone, the manager understands which client is in front of him.
Initial data:
Complex account structure, 15 thousand keywords, the most detailed breakdown of campaigns by category, priority and value of keywords (composition for 2016). Please also note that this account was also set up and brought to quality indicators for 9 months in 2016 by our team. Upon reaching the maximum number of leads that the client's sales department can process, support was suspended, but the account was not working.
The client was configured to record all requests and calls from the site. Some of them were recorded by the site forms, and some by Ringostat tracking. At the time of launch, we tracked almost all leads on the account.

Identified issues for September 2017:
1. A huge amount of keywords that are outdated and have acquired the status of few queries. You and I know how dynamic the field of advertising is and how important it is to constantly monitor the updating of keywords in accounts. People change, and the queries they enter also change. This must be carefully monitored.
2. Most of the campaigns that brought 70% of leads had a budget limit.
3. Standard options for text ads (which is no longer relevant and everything needs to be changed as much as possible)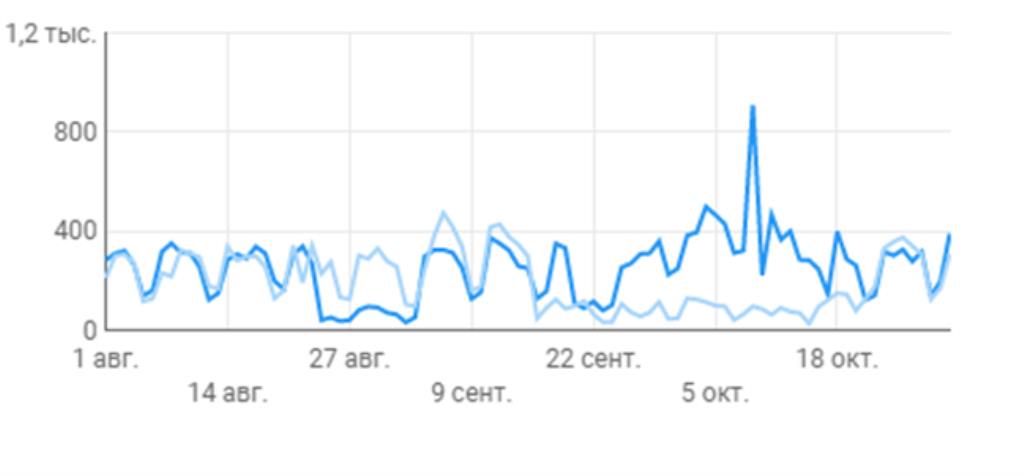 4. Very small reach in the search network, which did not allow covering a large share of the market.


For promotion in contextual advertising, we used:
Search advertising campaigns (slightly corrected the structure, cut off keywords that did not have frequencies, set up and set the correct settings, made cross-minus already taking into account the disabled keywords from the status of few requests)
Remarketing
Display campaigns (under development, launched in the second half of the reference month).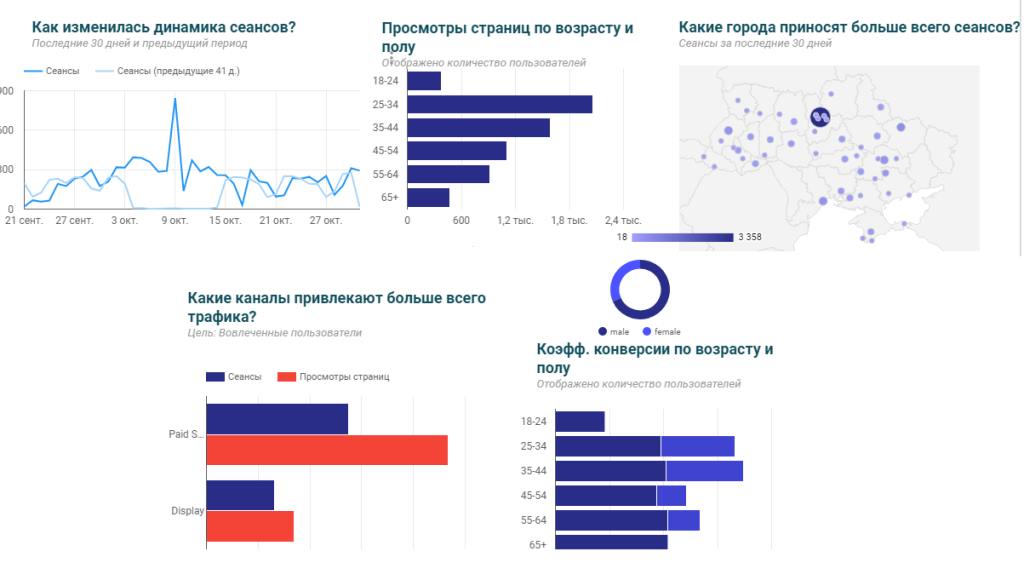 What was done:
Search advertising campaigns:
• The structure of the account has been saved. It was worked out as detailed as possible and allowed you to scale your account upwards at any time if necessary.
• Removed all keywords that had the status of few requests. Added new semantics, taking into account the priority of the keyword and the volume of leads that were received. Also, the client recorded the value of each of the calls. This made it possible not only to see which campaigns bring the most leads, but also what value they have.
• Changed all text ads to expanded ones.
• A new cross-minus has been carried out, taking into account the disabled keywords with the status of few requests, so as not to block the display of current keywords with a frequency or new ones added.
• The structure is very detailed – one group – one key. This allowed us to work out the minuses as accurately as possible and eliminate the intersection / internal competition of keys and increase coverage.
Remarketing:
• Old remarketing lists were analyzed, their effectiveness and traffic quality were evaluated. Another problem with remarketing in the old account was that it did not cover the entire audience that the list was supposed to.
• After analyzing the remarketing, lists were left and re-launched, which showed their effectiveness.
• New lists have also been formed, taking into account how people make conversions on the site.
• Also, advertising was not previously launched on those who made calls. The topic of filtration is very complex and the decision to order the installation can take a long time. It is very important during this period that the client does not lose sight of the banner about us
• Tiered remarketing is set up. Audiences are divided by volume, time and speed of decision-making. Each of these audiences has its own ad options.
Display advertising campaigns:
Industrial-focused display campaigns have been set up that seem to require filtering systems. This gave its result, in increasing the volume of associated conversions and leads, the chain of interaction of our site began with display advertising

Result:
• The volume of leads has been increased from 98 to 112 leads. That is, by 12.5%. And this is only in the first month of work.
• The cost of a lead has increased from $11.23 to $14.40. But this was predicted and agreed with the client.
• The peculiarity lies in the fact that the coefficient. Conversions fell from 1.75 to 1.21. This is also due to the fact that they began to allocate less budget for campaigns that brought conversions with less value.
• When choosing between utility and indicators, we chose the first one.


• Implemented a quality assessment of each lead for sales managers in Ringostat. For example, low-quality lead 0, low quality 10 points, 100 or more points for quality leads.
• The team set up in one report fixing the quality of leads for campaigns and each keyword. This implementation allowed the support team to fight not only for the maximum number of leads for the allocated budget, but, first, to fight for the maximum number of high-quality leads/calls/orders/appeals. In this case, the team sets a weekly goal to achieve the maximum number of high-value leads.
Plans for the next accounting period:
• Next, we plan to reduce the budgeting of campaigns with low value as much as possible (for this, we need to collect more statistics).
• Remove campaigns with 0 value. Work on adding new keywords that can bring value.
• Testing new types of advertising campaigns, adding search remarketing with individual text ads so that a person understands that he has already been on our site.
• Testing new targeting in display campaigns.
• Increasing reach and market share in search for high value campaigns.