Service type: contextual advertising
Subject: medical clinic
Region: Kyiv (3 districts of Kyiv)
Duration: August 2017
Our team has been cooperating with the client for a long period, namely since December 2015.
During this period, we went through a lot with the client. We launched brand campaigns, created demand for this particular veterinary clinic, and maximized coverage.
What was our goal in August 2017?
It was important for us to increase the volume of leads as much as possible without significantly increasing costs + try to attract a more relevant audience.
Naturally, after listening to the calls and the essence of conversations between clients and the clinic manager, it was immediately decided to launch the "only phone number" AC.
The main difficulties faced by specialists:
Most of the leads came from broad queries. People were interested in the veterinary clinic here and now. Perhaps they wanted to sign up, or urgently solve some problem. Going to the site slightly lengthened the procedure for making a call. After all, the competition is high, there are many sites, and all clinics are professional at first glance. It is difficult for the user to choose what he needs. And usually the user, if he needed to solve the problem urgently, looked for a phone number on the site and called and talked, or if he wanted to clarify the prices, he simply called all the clinics one by one. It was also important to take into account the quality of the site, its adaptability, user-friendliness, its attractiveness.
The client has set up call tracking. In this case, we will not tell how we were helped to optimize search costs in previous periods. Here, we'll show you how to double the number of leads without increasing your spend using Phone Number Only search campaigns.
So, the most relevant semantics were selected. All keywords were not taken. It was critical to assess which keywords people were ready to call immediately for, and those keywords that more involved searching for information about services or prices. This was very important, because incorrectly selected semantics could lead to numerous clicks without a call (if the client still wanted to see the site, clarify the address, prices, the possibility of booking, home visits, etc.).
So, the following campaigns have been launched: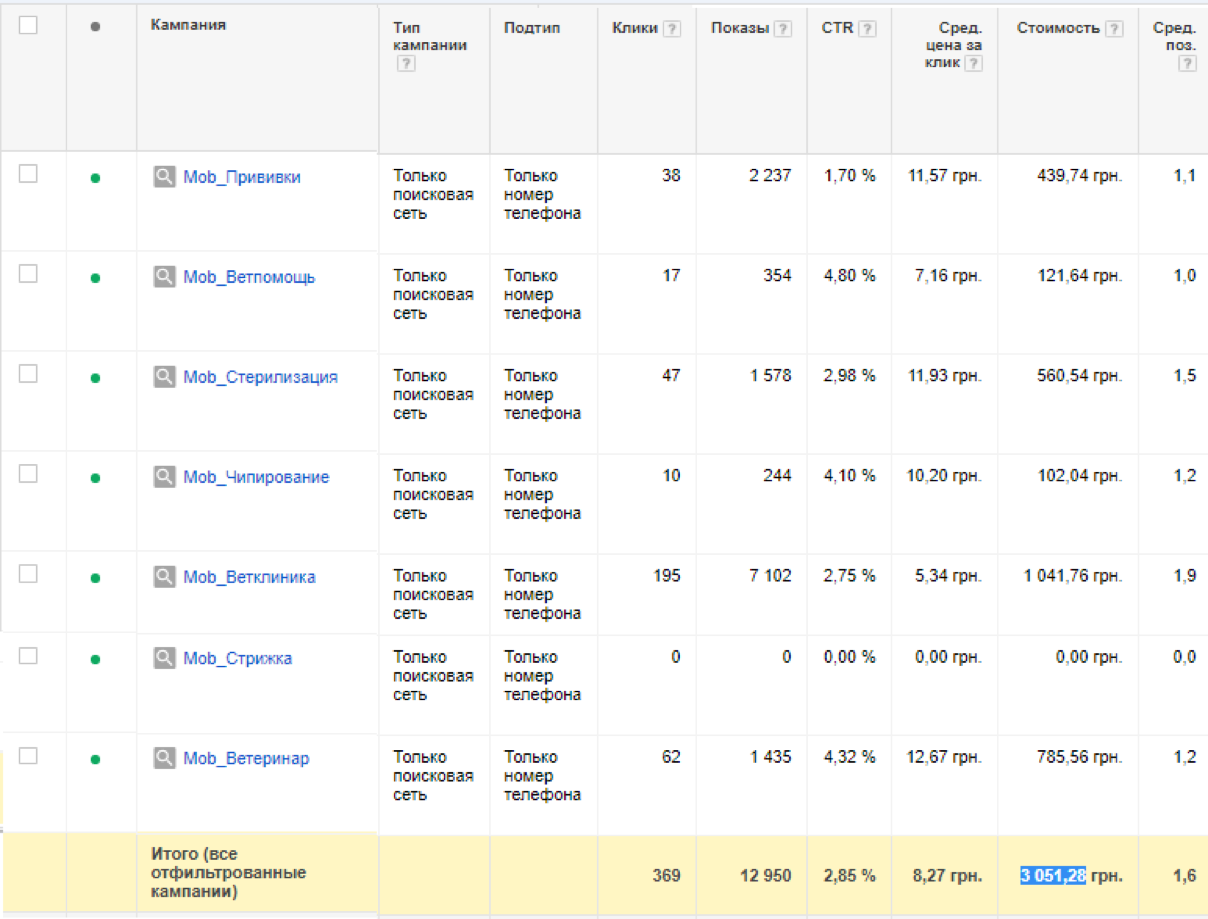 CTR is not the highest if you look at it, but it is significant to note that, paradoxically, there is a large share of dentistry in the advertising issue. This may have confused users. Not to mention PC search.
Now the search has become significantly less, but at the time of the ads, most of the ads were for dentists, medical clinics, etc. In order not to be verbose, we provide screenshots below: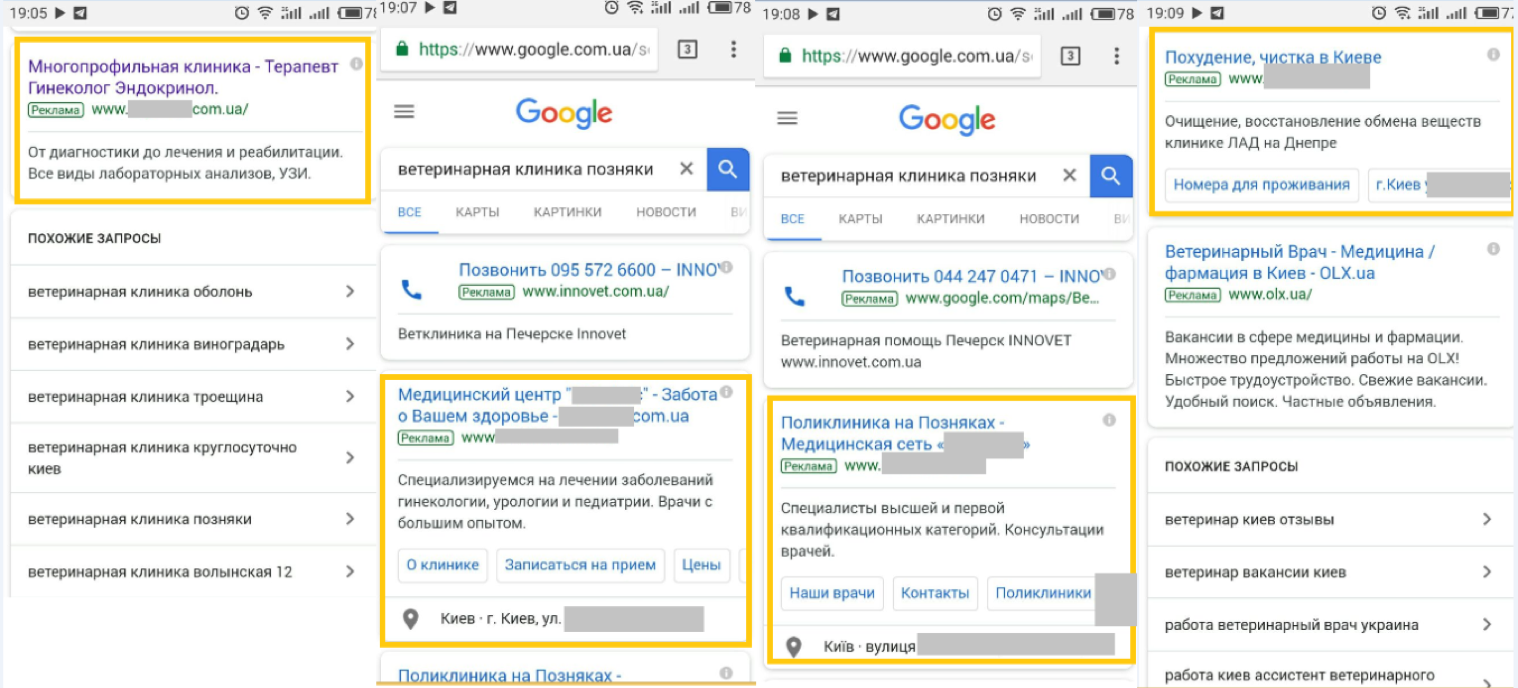 Calls were also recorded through the call tracking system. In this case, it is Binotel.
Call fixation helped the specialist to clearly understand which keywords, ads receive more calls and focus only on them and nothing more. This means that the budget and leads will be optimal and profitable for the business.
What did we end up with?
UAH 3,051.28 spent
Impressions received 12950, clicks 369. We remember that each click is supposedly a call. The number of calls is 134.
The click-through rate to calls is 36.3%. This gave us a signal that the semantics needed to be revised even more in detail and cut off those keys that did not lead to a call. This means that some users were interested in clarifying the price, or other information.
SUMMARY:
Received 134 calls from "Phone number only" campaigns.
On top of that, regular search brought in an additional 122 calls.
Expenses for search ads amounted to UAH 5,990.00
The cost of a call from a regular search was about UAH 50, in contrast to mobile campaigns, where the price per call was only UAH 22.