Service type: contextual advertising
Category: industrial compressors
Region: Ukraine
Duration: February 21 – April 3, 2017
Main tasks:
– increase the volume of leads;
– increase their quality.
Before that, another contractor set up contextual advertising. The client was not satisfied with the number of leads that the old advertising campaigns brought.
But in this case, we will focus on a successful example of the work of CCM in industrial topics.
The main difficulties faced by specialists:
– landing page in the form of a landing page (the user has a small choice to study the basic information to make a purchase decision).
There was no tracking number on the site, there were about 20 forms calling to leave a request for which 1 goal was set up, which was responsible for the lead. At the same time, the specialist regularly compared the received number of leads every 3 days with what came to CRM. Yes, traffic was only flowing from context for that period of time, so there was no doubt that the leads belonged to paid Google advertising. The percentage of calls to applications was 30 to 70.
To increase the volume of conversions, we decided to launch banner ads.
In business, display advertising is often associated with branded advertising (which is hard to measure for a small project). But there are significant differences between what to launch into branding and what into advertising with a focus on sales.
It was the KCM that was launched by keywords. Topics and interests have been postponed to a later testing period.
Please note the fact that our conversions did not go from the first day, we had to allocate a fairly large piece of time to select the right keywords + ads and constant testing.
We constantly monitored placements and collected lists of exclusions (and we don't mean playgrounds, but placements that didn't fit well).
Our goal in this case was to highlight the most catchy sentence that could be the most appropriate.
We started with campaigns with broader queries, then we began to segment campaigns by the type of compressors that brought conversions in both search and display networks.
The final results are as follows: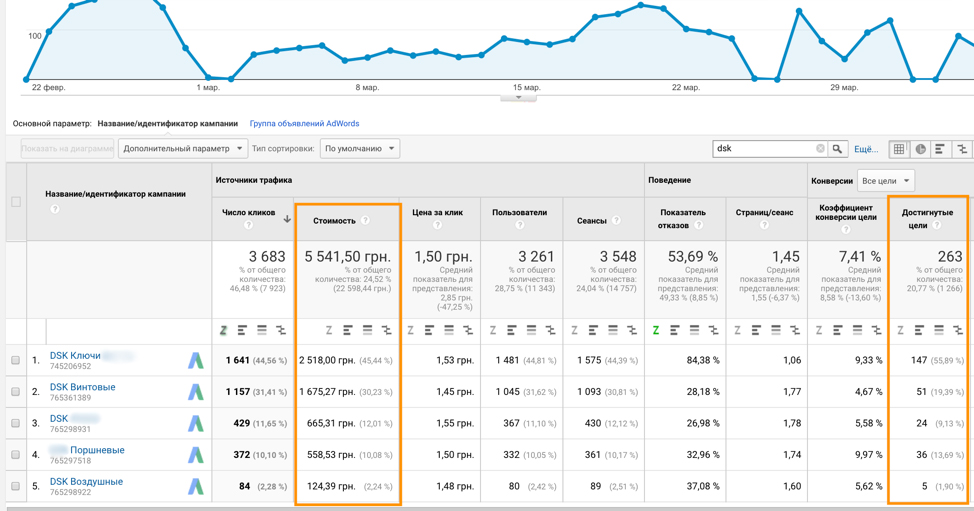 The graphs show that the bounce rate is quite high in the first campaign, which goes to general keywords. This is primarily due to the fact that this is the first AC that was launched for the first time + of course there are more general queries than in segmented campaigns by compressor type.
The total cost of a lead was UAH 21 (which is 16% less than the application from the search).
Output:
Always try to test new tools, regardless of the subject, and don't stop at the first (even if not entirely successful) results.