Google Shopping Smart Shopping Campaigns are relatively recent. Google first introduced this new tool to the public in the spring of 2018. However, they have already won recognition from online advertisers around the world.
Such campaigns use work automation and machine learning (neural network) in their work. A contextual advertising specialist uploads images, descriptions and titles for ads to the system, and the system itself forms ready-made ads from them.
Smart Shopping Campains not only help you get the most conversions within the same budget and at an affordable price, but can also significantly offload a PPC specialist who no longer needs to deal with routine processes.
What is the difference between Google Smart Shopping campaigns and normal shopping campaigns?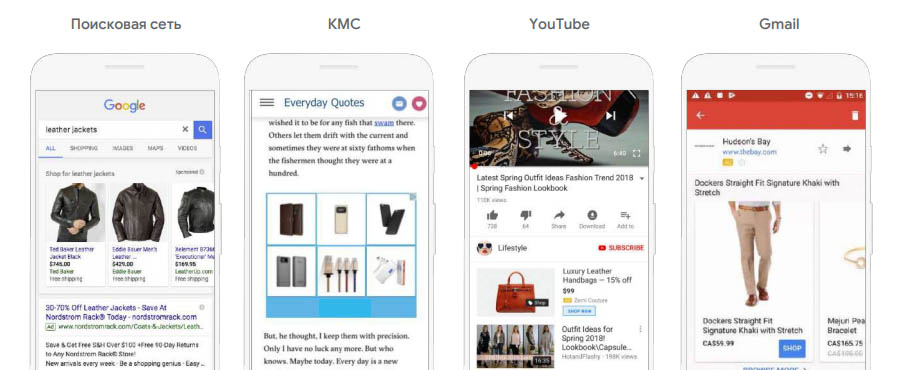 Google Shopping Classic Shopping Ads differ significantly from Smart Campaigns. Here are the main differences between them:
Google Smart Shopping Campaigns work across four advertising channels at once: Product Search, Gmail, YouTube, and the Display Network. Moreover, the specialist does not need to adapt the ad format for each of the networks, this is done automatically. The resulting ads will look exactly the same as the ads we are used to on the same sites;
The system automatically adjusts the bid depending on the target audience and other conditions. For example, if a given user is more likely to complete a target action, a higher CPC can be assigned to them so that they see the ad for sure. At the same time, there is no manual adjustment of rates;
Selection of location, schedule of ad impressions, targeting by devices and target audience, minus keywords. The system takes care of all of the above, and the advertiser does not have access to change these settings.
The Benefits of Smart Shopping Campaigns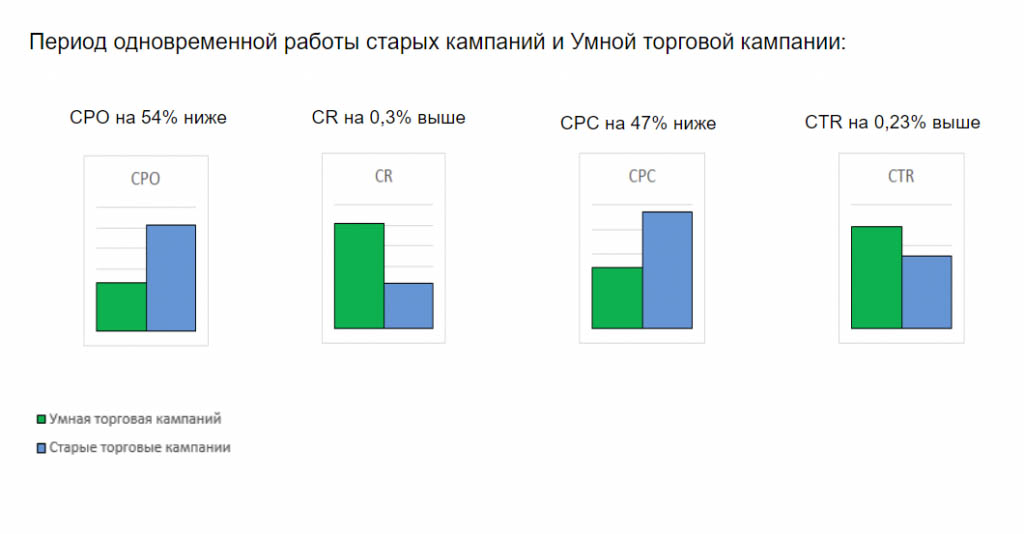 Save PPC specialist time. You must specify the desired campaign objective, campaign budget, target URL, and product information. The rest of the work (creating ads, targeting, setting bids, etc.) will be done by the system for you;
Smart bid selection strategy. Based on general statistics (time of day, user device, geographic location, site), the system itself chooses the optimal cost per click for each ad impression;
One budget for 4 advertising channels. Google Shopping Smart Campaigns allow you to efficiently share costs between YouTube, search, the display network and Gmail for maximum results and savings on your advertising budget;
Less workload for designers. No need to draw separate banners for each site.
Disadvantages of Google Shopping Smart Campaigns
The report on keywords is not available – the advertiser does not know from which site the clicks were received and at what price;
It is not possible to assign negative keywords, which means that there is a chance of receiving non-targeted transitions;
You cannot exclude a specific location – you can only specify the country in which you want to show ads;
There is no targeting by audiences or devices – the portrait of the target user is determined by the robot without the participation of the advertiser;
It is not possible to analyze the effectiveness of each of the ad networks separately and compare them with each other.
What do I need to set up to run a Smart Shopping campaign?
Before you can set up and run the Smart Shopping Campaign, you need to set up conversion tracking in your Google Ads account. This is one of Google's requirements for smart campaigns – you can't create a new one until one of the standard campaigns has at least twenty conversions in a 45-day period.
To launch, you need to disable other remarketing campaigns or the classic Merchant Center – after all, if this is not done, audiences with smart campaigns may overlap.
Gather an audience for remarketing. This can be done in Google Analytics by enabling remarketing in the admin panel. In order to collect targeted users through Google Analytics, your Google AdWords and Analytics accounts must be linked. The minimum requirement to run Smart Shopping campaigns is at least 100 people in the remarketing audience.
Google Ads Smart Shopping Campaign Tips
Google Smart Shopping campaigns take precedence over regular Shopping ads, so we recommend turning them off to eliminate competition and avoid budget losses;
Start your ad with no more than one product group. We recommend testing the campaign for at least 2 weeks. If after this period you are satisfied with the result, you can connect other categories of goods;
Set up segmentation by product groups – this will allow you to understand the effectiveness of advertising for each product category separately;
When choosing a budget for Smart Shopping, start from the costs of regular shopping advertising and remarketing for the same product groups;
Only upload good quality product photos and add your logo to increase ad conversions.